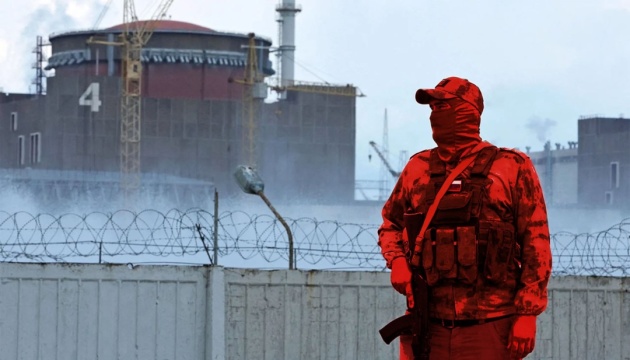 Abductions of power engineers become more frequent in Enerhodar – mayor
The abductions of the power engineers who used to work at Zaporizhzhia Nuclear Power Plant (NPP) but refuse to cooperate with Russian invaders are becoming more and more frequent in the temporarily occupied city of Enerhodar.
The relevant statement was made by Enerhodar Mayor Dmytro Orlov during a nationwide telethon, an Ukrinform correspondent reports.
"Over the past week, the abductions of power engineers who refuse to sign contracts with Rosatom's fake company have become more frequent," Orlov told, adding that the number of such cases has increased in recent days.
According to Orlov, abductions started back in March 2022.
"There are several torture chambers. They are located in the city and within the industrial site. Due to the limited number of places in the torture chambers, people are sometimes released. Different tortures are used: both physical and electric shock," Orlov noted.
In his words, the employees who refuse to cooperate with Rosatom are not allowed to enter Zaporizhzhia NPP. Less than 1,000 people agreed to sign contracts.
According to Orlov, the situation is remaining challenging in Enerhodar. Centralized heating services have been interrupted, as the enemy does not allow for launching any power unit. Hot water supply services were also interrupted. A total of 15,000 local residents are remaining in Enerhodar.
A reminder that Russian troops seized the Zaporizhzhia region's Enerhodar in early March 2022. Russian invaders have transformed Zaporizhzhia NPP into a military base and have been shelling Nikopol and Marhanets from there since then.
mk