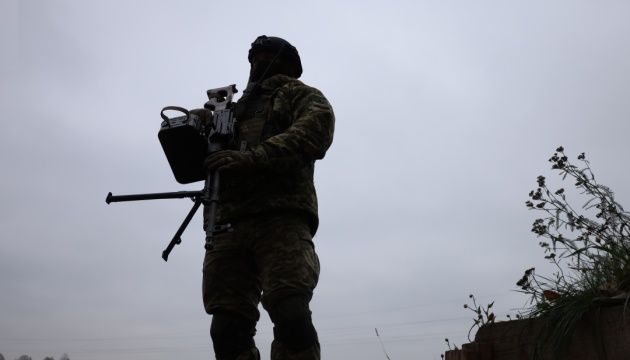 Ukrainian border guards spot enemy scouts, force group to retreat, with losses
In the northern part of Ukraine, border guards prevented the advanced groups of the Russian invasion force from penetrating the border.
That's according to the State Border Guard Service of Ukraine, Ukrinform reports.
On Friday, February 3, Russian troops were active in the Sivershchyna area, where units of the State Border Guard Service perform combat tasks. Throughout the day, the enemy shelled border guards' strongholds, employing artillery and mortars.
"After dusk, the enemy's reconnaissance group tried to imperceptibly breach the Ukrainian defense line. Border guards spotted their movement. A blitz firefight ensued, as a ersult of which the reconnaissance group of the aggressor country retreated, having failed to remain unnoticed," the statement reads.
Overnight Saturday, the enemy's small rifle groups again tried to conduct reconnaissance by fighting directly towards the positions of Ukrainian border guards. Such actions yelided no success as, having been confronted with Ukraine's strong defenses, the enemy infantry retreated. Russian losses are being verified.
As Ukrinform reported earlier, from February 24, 2022 to February 4, 2023, Ukraine's Defense Forces of Ukraine eliminated nearlu 130,590 Russian invaders.