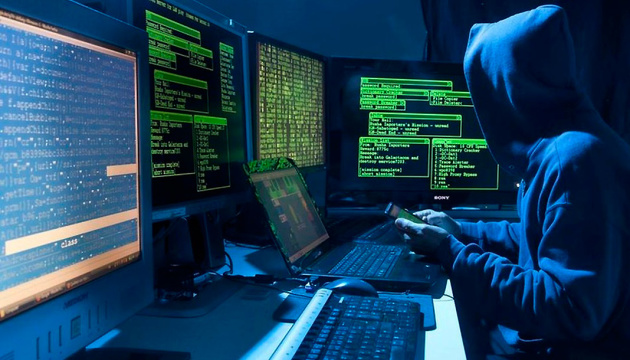 Ukraine reports over 2,000 cyber attacks since February 24
Over the past year, over 2,000 Russian cyber attacks on registries holding citizens' personal data, as well as information systems of the Ministry of Foreign Affairs, Ministry of Defense, and energy sector were officially recorded in Ukraine.
This was announced by Deputy Prime Minister, Minister for Digital Transformation Mykhailo Fedorov in an interview with Radio Liberty, Ukrinform reports.
"If we are talking about officially recorded attacks, it is more than 2,000 over the year (after February 24, 2022 - ed.). But in reality, a cyber war is when many information systems are attacked. And these attacks are not fixed, but they happen anyway. Therefore, we can talk about a much larger number of attacks," he said.
According to Fedorov, the Russians are trying to get into the registers or information systems where personal data of Ukrainian citizens are stored. At the same time, the energy sector and information systems related to the Ministry of Foreign Affairs and Ministry of Defense are also in the focus of attacks.
The minister also noted that hundreds of cyber attacks were recorded after February 24 including on the Diiaapplication for government e-services. The application does not store personal data, the minister stressed, adding that this is why he believes its architecture is built perfectly for wartime and it is quite difficult to penetrate.
"Some 3 to 4 months before the invasion, our own team of hackers attacked us 24/7, so we were able to prevent many sensitive cyber attacks on the energy sector, government portals, and e-services," Fedorov said.
As reported, referring to Canadian intelligence, Russia will try to employ hackers to inflict damage on Ukraine's allies in cyberspace.