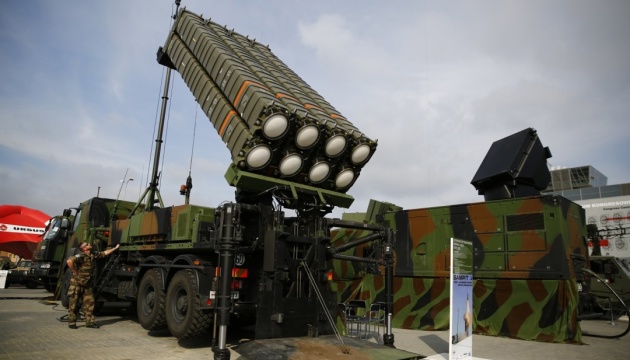 France confirms SAMP-T air defense system will be delivered to Ukraine this spring
France and Italy will supply Ukraine with a SAMP/T-MAMBA medium-range air defense missile system this spring to help the country defend itself against attacks by Russian drones, missiles and aircraft.
The Ministry of the Armed Forces of France said this in a press release, Ukrinform reports.
"With Italian Defense Minister Guido Crosetto, we decided to deliver a SAMP/T-MAMBA air defense system to Ukraine in the spring of 2023. This system will allow the protection of the civilian population and infrastructure from Russian attacks, an urgency expressed by [Ukrainian Defense Minister] Oleksii Reznikov," French Armed Forces Minister Sebastien Lecornu tweeted.
"The provision of such a system responds to the urgency expressed by Oleksii Reznikov, the Ukrainian Minister of Defense, to his French and Italian counterparts, to protect the population and civilian infrastructure from Russian air attacks," the press release reads.
Avec @GuidoCrosetto, nous avons décidé de livrer à l'Ukraine au printemps 2023 un système de défense antiaérienne SAMP/T-MAMBA.

Ce système permettra de protéger les populations et infrastructures civiles face aux attaques russes, une urgence exprimée par @oleksiireznikov. pic.twitter.com/oVAjg6x19t

— Sébastien Lecornu (@SebLecornu) February 3, 2023
The SAMP/T-MAMBA - an equivalent of the U.S.-made Patriot system - has already been deployed in Romania to protect the extremely strategic region of the port of Constanta on the Black Sea.
With this system, its radars and launchers, armed with eight Aster missiles with a range of about 100 kilometers, Ukraine will be able to counter a wide range of air threats, including short-range ballistic missiles, fighter jets, helicopters, drones and even salvos of cruise missiles with multiple warheads.