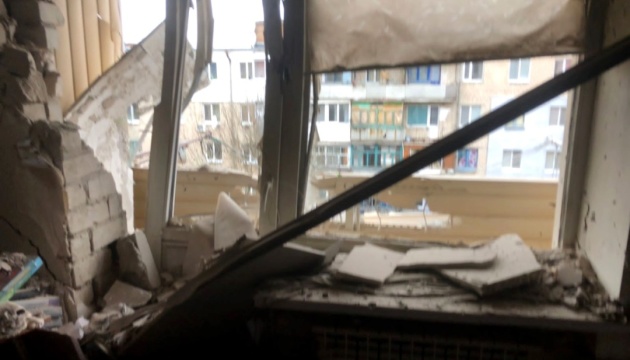 Two civilians killed, nine injured as Russians strike at Kherson region 65 times in past day
Over the last 24 hours, Russian invaders 65 times have attacked settlements across Kherson region, killing at least two civilians and injuring nine.
That's according to the Kherson Regional Military Administration, Ukrinform reports.
"In the past day, two people were killed in Kherson region as a result of Russian shelling, and nine residents of the region sustained wounds of various degrees of severity," the administration reported.
It is noted that among the injured is a 5-year-old boy, who is now undergoing treatment in a local hospital.
The Russian army attacked the settlements across Kherson region 65 times, employing artillery, multiple rocket launch systems, mortars, and tanks, officials note. Thirteen strikes targeted the city of Kherson, where a number of shells hit a shipbuilding plant, a school, and residential buildings.
As reported, on the morning of February 2, Russian troops shelled the residential sector of Komyshany in Kherson Region, killing a 44-year-old local woman.