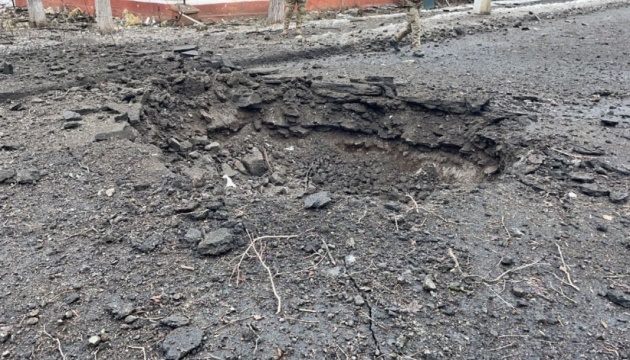 At least five civilians injured as two Russian missile hit Kramatorsk
As a result of a Russian missile strike on Kramatorsk on February 2, at least five civilians were injured, a children's clinic and a school were damaged.
This was reported by the head of Donetsk Regional Military Administration, Pavlo Kyrylenko, on Telegram, according to Ukrinform.
"At least five people were injured as a result of a missile attack on Kramatorsk. This afternoon, the Russians hit the city center again: this time they launched two missiles. Thirteen two-storey buildings, three four-storey buildings, a children's clinic and a school, a number of garages and cars were damaged," the head of the region wrote.
He noted that law enforcers, rescuers, and utility staff are working at the scene of yet another Russian crime, helping people minimize the damage caused by the invaders.
"But! The occupiers will not leave Donetsk region by themselves until we drive them out of our land. Until then, all civilians must evacuate the region — it's a matter of life and death. Russians confirm their status as terrorists every day. And they will be punished as terrorists, too!" emphasized Kirylenko.
As reported, the previous attack in Kramatorsk took place on Wednesday, at 21:45. As a result of the missile strike, the 4th to 1st floors of a four-storey residential building within one entrance were destroyed, while private vehicles parked nearby ignited.
As a result, three people were killed and 21 were injured, including eight wounded (including two – seriously) and 13 with minor wounds who sought medical assistance. The search and rescue operation continues at the site as it is believed that a woman can remain under the rubble.