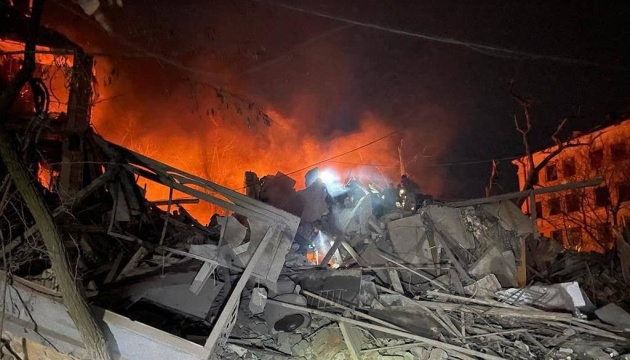 Kramatorsk shelling: three dead, 20 wounded as search and rescue operation continues
The number of people killed as a result of a Russian missile hitting a residential building in Kramatorsk increased to three, while 20 people were injured.
The Donetsk region's Police Department reported this on Facebook, according to Ukrinform.
Russian troops targeted the residential sector of the city with an Iskander-K missile." At least eight apartment buildings were damaged, one of them was completely destroyed. Tentatively, three civilians were killed and 20 – wounded. People may remain under the rubble," the report says.
As noted, the enemy struck the city at 21:45. A search and rescue operation is currently underway. The police are documenting the aftermath of Russia's yet another war crime.
CSI teams, bomb squads, K9 units, patrol police, and other units are working at the scene.
Law enforcers are evacuating people from the affected houses to a local school, where a shelter has been deployed.