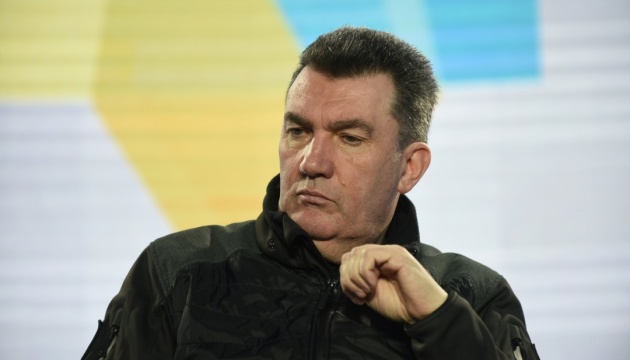 Danilov: Russia may attack from north, south and east to coincide with anniversary of invasion
Russia is preparing for a maximum escalation of the war in the near future, the main fights are yet to come.
"Russia is preparing for maximum escalation. It is gathering everything possible, doing drills and training…I can say that we are not excluding any scenario in the next two to three weeks," Secretary of the National Security and Defense Council of Ukraine Oleksiy Danilov told Sky News in an interview.
He did not rule out the possibility that Russian president Putin attempts another attack from the north, south and east, as happened on 24 February 2022 – maybe even to coincide with the anniversary.
At the same time, the NSDC Secretary said that Ukraine's military was preparing for all possibilities and this time around had significantly more support from western partners such as the UK than a year ago.
He expected about half of more than 320,000 soldiers mobilised by Russia last September to be involved in the second wave whenever it came.
Danilov noted that the main fights were yet to come.
"We went through an extensive difficult period, but I'm conscious the main fights are yet to come and they will happen this year, within two to three months. These will be defining months in the war," he stressed.
It is why Ukraine asks its western partners to send more lethal weapons and faster. In recent days, Kyiv has been insisting that the West sends fighter jets.
"It would be great if they were [RAF] Typhoon jets. F-16s are also good. Any help would be good," the NSDC Secretary said.
As reported, Ukraine seeks to obtain modern fighters – F-16 or F-15 of the US Air Force or their European analogs German Tornado or Swedish Gripen – to replace its Soviet-era aircraft.
ol