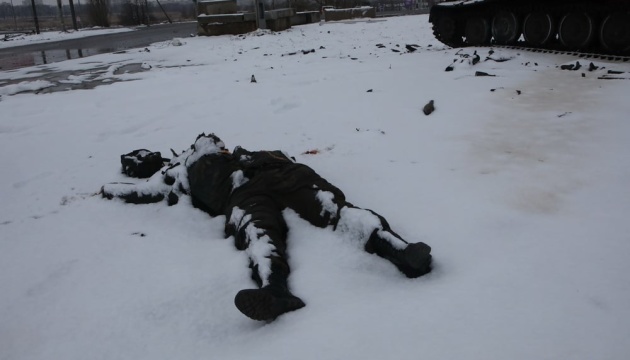 Invaders setting up additional 'field hospitals' in Luhansk region due to heavy losses
Russian troops continue to suffer significant losses in Ukraine and have begun to use additional civilian medical facilities in the Luhansk region to receive wounded soldiers.
According to Ukrinform, the General Staff of the Armed Forces of Ukraine said this in a post on its Facebook page.
According to the post, in the city of Luhansk, at the maternity ward of the city hospital No. 3 and the maternity ward of the regional hospital, the invaders deployed "field hospitals" to treat Russian servicemen.
"Due to the enemy's use of two maternity hospitals for the treatment of wounded Russians in the city, it is possible to give birth only in the Luhansk Regional Perinatal Center, which sees a catastrophic lack of beds and risks and unfavorable conditions for childbirth," the report added.
Ukrinform reported earlier that Ukraine's defense forces eliminated about 126,650 Russian aggressors from February 24, 2022 to January 30, 2023, including 850 in the past day alone.