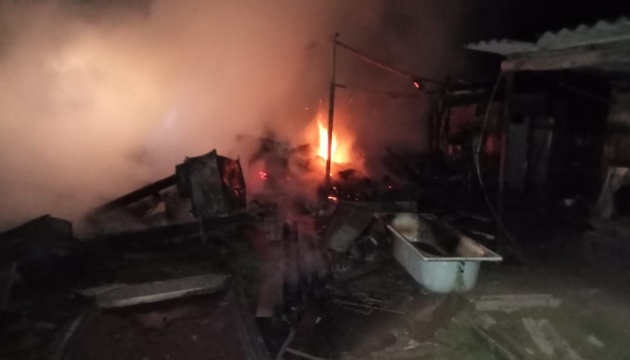 Russian invaders attack six communities in Sumy region on Sunday
On Sunday, January 29, Russian troops attacked six territorial communities in Sumy region. A total of 72 strikes were recorded.
This was reported by the Sumy Regional Military Administration on Telegram, according to Ukrinform.
In particular, Russians dropped a VOG-type explosive (a grenade launcher shot) from an UAV on the territory of the Yunakivka community. In the evening, the invaders launched mortar strikes on the community - six hits were recorded.
The Bilopillia community also came under mortar fire: 20 hits were recorded after 12:00, 12 - after 13:30, seven more - after 15:00. Russians also used grenade launchers - 30 hits were recorded.
The enemy used small arms to strike the Esman community - two machine-gun rounds were recorded. The invaders dropped a VOG-type explosive on the territory of the Krasnopillia community, two more on the territory of the Velyka Pysarivka community, namely the village of Velyka Pysarivka.
In addition, Russians shelled the Myropillia community with mortars, hitting its territory five times. According to preliminary data, there were no victims or destruction.
As reported by Ukrinform, on January 28, Russian invaders launched 88 attacks on Sumy region. Four apartment buildings and 28 residential buildings, an enterprise, infrastructure and social facilities were damaged by enemy fire.
iy