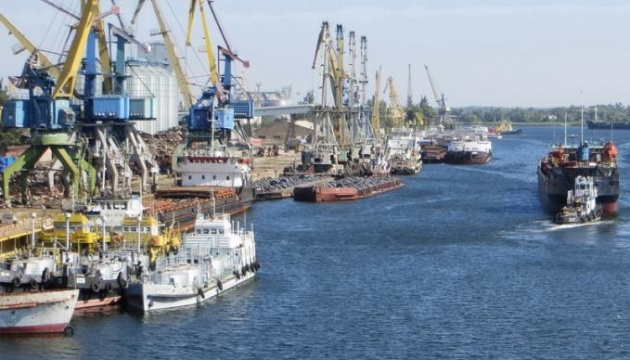 Crew of foreign vessel hit in Russia's shelling of Kherson Port localizes oil leak into Dnieper
A crew of the foreign vessel, damaged in Russia's recent shelling of Kherson Port, has localized an oil leak into the Dnieper.
The relevant statement was made by Kherson Regional Military Administration on Telegram, an Ukrinform correspondent reports.
"Russian troops have recently attacked Kherson Port. Two vessels owned by foreign companies were damaged in enemy shelling. As a result, oil products leaked into the Dnieper. Now, the crew of the vessel has managed to localize the leak," the report states.
According to Kherson Regional Military Administration, the Russian projectile pierced the hull and fuel storage area in one of ships.
A reminder that, on January 24, 2023, Russian invaders opened fire on Kherson Port. As a result, Turkey's Tuzla and one more bulk carrier, whose name was not mentioned, were damaged.
Photo: Kherson Regional State Administration
mk