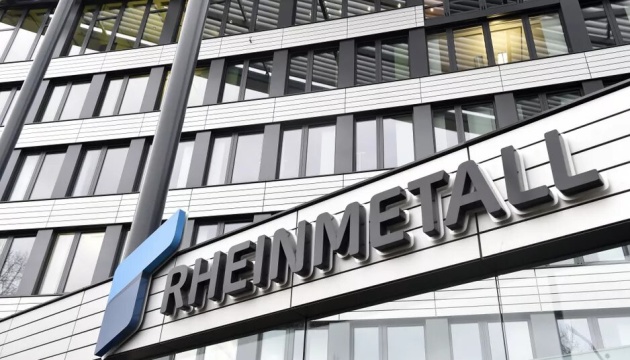 Rheinmetall ready to boost output of tank and artillery munitions
German arms maker Rheinmetall is ready to boost the production of tank and artillery munitions to satisfy strong demand in Ukraine and the West.
The company's CEO, Armin Papperger, said this in an interview with Reuters, Ukrinform reports.
Rheinmetall makes a range of defense products but is probably most famous for manufacturing the 120mm gun of the Leopard 2 tank.
"We can produce 240,000 rounds of tank ammunition (120mm) per year, which is more than the entire world needs," Papperger said.
He added that the capacity for the production of 155mm artillery rounds can be ramped up to 450,000 to 500,000 per year, which would make Rheinmetall the biggest producer for both kinds of ammunition.
According to Papperger, in 2022, Rheinmetall made some 60,000 to 70,000 rounds each of tank and artillery shells, but production could be boosted immediately.
Demand for these munitions has soared since Russia's invasion of Ukraine last February.
Papperger said a new production line for medium caliber ammunition, used by German-built Gepard anti-aircraft tanks in Ukraine for example, would go live by mid-year.
Germany has been trying for months to find new munitions for the Gepard that its own military had decommissioned in 2010.
Rheinmetall also eyes the operation of a new powder plant, possibly in the eastern German state of Saxony, but the investment of 700 to 800 million euros would have to be footed by the government in Berlin, Papperger said.
"The state has to invest, and we contribute our technological know-how. In return, the state gets a share of the plant and the profits it makes," Papperger said.
He said the plant is needed as shortages in the production of special powders could turn out to be a bottleneck, hampering efforts to boost the output of tank and artillery shells.
He spoke days before Germany's defense industry bosses are due to meet new defense minister Boris Pistorius for the first time, though the exact date has yet to be announced.
With the meeting, Pistorius aims to kick off talks on how to speed up weapons procurement and boost ammunitions supplies in the long term after almost a year of arms donations to Ukraine has depleted the German military's stocks.