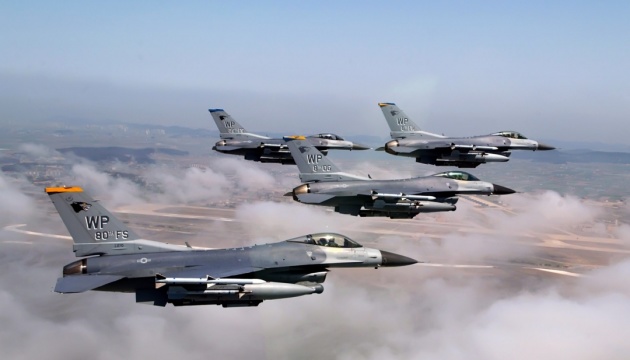 Pentagon discussing supplying Ukraine with F-16 fighter jets - Politico
A contingent of military officials is quietly pushing the Pentagon to approve sending F-16 fighter jets to Ukraine to help the country defend itself from Russian missile and drone attacks.
That's according to Politico, which refers to three people with knowledge of the discussions, Ukrinform reports.
"I don't think we are opposed," said a senior Department of Defense official about the F-16s, speaking on condition of anonymity to discuss a sensitive debate. The person stressed that there has been no final decision.
According to the official, the Pentagon is focused on sending Kyiv the capabilities it needs for the immediate fight.
It is Kyiv has renewed its request for modern fighters in recent days, with a top adviser to the country's defense minister telling media outlets that officials will push for jets from the U.S. and European countries.
Another person familiar with the conversations between Washington and Kyiv said it could take "weeks" for the U.S. to make a decision on shipments of its own jets and approve the re-export of the F-16s from other countries.
Deputy national security adviser Jon Finer said the U.S. would be discussing fighter jets "very carefully" with Kyiv and its allies.