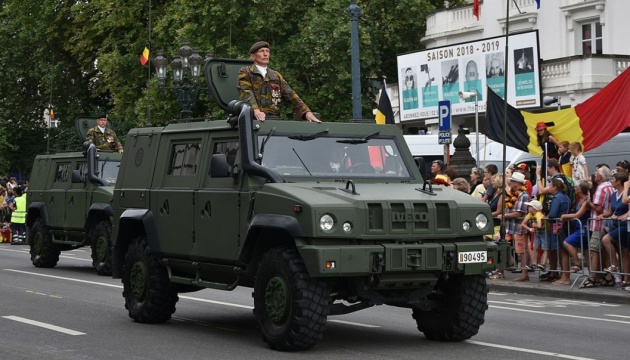 Belgium to send largest package of military aid to Ukraine worth EUR 92M
On January 27, the Government of Belgium decided to allocate the largest package of military aid to Ukraine amounting to EUR 92 million.
This was reported by HLN, according to Ukrinform.
"In general, our country has already provided (Ukraine — ed.) with EUR 146 million worth of military aid. Today, the Council of Ministers decided to send Ukraine a new package of military aid worth EUR 92 million," said Prime Minister Alexander De Croo.
According to the Minister of Defense, Ludivine Dedonder, it is about air defense missiles, anti-tank missiles, machine guns, grenades, ammunition, trucks, and armored SUVs.
She added that part of the equipment will be taken from the warehouses of Beglium's Ministry of Defense, while part will be purchased from private companies.
Belgium is also giving Ukraine EUR 69 million in humanitarian aid.
In addition, De Croo noted that Russian assets worth EUR 58 billion had already been frozen in Belgium.
As reported by Ukrinform, Belgian Defense Minister Ludivine Dedonder visited Ukrainian defenders undergoing treatment at the Queen Astrid Military Hospital in Brussels.
Photo: WikiCommons