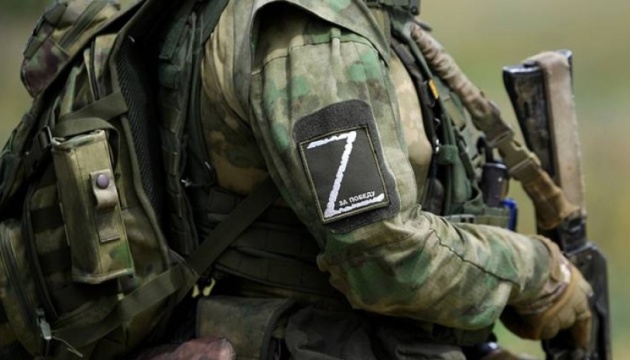 No offensive preparations in Tavria direction observed - Yerin
In general, the Ukrainian military is currently observing no large-scale offensive operation or preparations for it by the Russian forces.
Yevhen Yerin, head of the joint press center of Ukraine's Defense Forces in the Tavria direction, stated this on the air of the national telethon, answering a question about the general trend regarding Russia's current actions in this area, an Ukrinform correspondent reports.
"In general, we currently see no large-scale offensive operation or preparations for it because all the main efforts on the part of the enemy are focused on the neighboring Donetsk and Luhansk directions. There they pull up all their forces as their main task is still related to that area. If some lull comes in that direction, we will already brace for a possible start of such actions in other areas as well," Yerin said.
According to the official, the situation in Zaporizhia region remains stable ass Russia continues to fire artillery and rocket attacks on populated areas and civilian infrastructure, inflicting casualties on the civilian population.
"Here, the enemy operates in small groups running reconnaissance or some sabotage operations in separate areas of the front to test our defenses. So far, our defense forces have repulsed all these attempts, forcing the enemy to retreat. The front line has not undergone any changes," said Yerin.
Answering the question about the "inflatable tanks" set up by the Russians in Zaporizhia region, the head of the joint press center clarified that the enemy has special units engaged in deception efforts.
"These units, which arrived in this direction, of which we were aware in advance and whose actions we followed, came as no surprise to us as we were ready. It's just that at the moment they have most actively intensified their activities," he said.
Answering a question about the fact that recently, near Kherson, the Armed Forces of Ukraine destroyed a boat which Russian saboteurs used to try to land on the other bank of the river, Yerin informed that Russians (in general - ed.) have "stopped using cutters."
"They now use light-powered smaller boats, which, in principle, they used before. And currently all these movements of theirs are being monitored, there are daily reports that several such boats are being destroyed by the Armed Forces of Ukraine in the area of islands near Kherson," said the head of the joint press center.
As reported, on January 26, Yerin stated that Russian troops are currently carrying out no large-scale offensive action in Zaporizhia region, while having strengthened their grouping there.