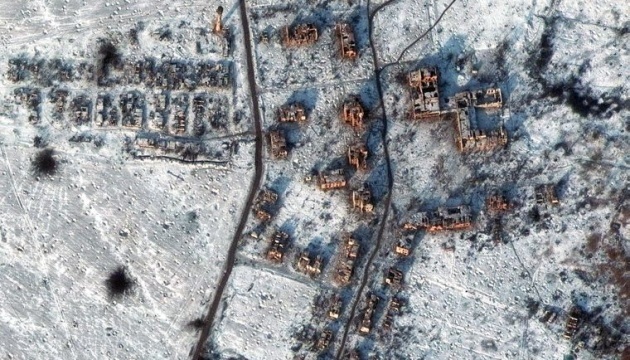 Eight military clashes in Soledar area occur over the day
With the organized retreat from Soledar, the Ukrainian military leveled the defense line and continues to knock out the invaders' combat potential.
"We liberate our land and knock out the enemy's combat potential, sometimes making small tactical retreats," Serhiy Cherevaty, Spokesperson for the Eastern Group of the Armed Forces of Ukraine, said during the nationwide news telethon.
He reported that our forces left Soledar in an organized manner and gained a foothold in defense lines prepared in advance. "There was no escape, there was no encirclement, there was no massive capture desired by the enemy. Fierce battles are going on. Over the day, there were 85 strikes and eight military clashes in the area of Soledar," Cherevaty added.
The spokesperson noted that Bakhmut direction remains one of the hottest. Constant battles are ongoing there. In particular, apart from Soledar, there is fighting in Verkhne Kamenske, Spirne, Rozdolivka, Blahodatne, Bakhmut, and Klishchivka. The Ukrainian troops resist the enemy attacks.
In this direction, the enemy launched 199 strikes over the past day, Cherevaty added.
In Bakhmut direction, the enemy's tactics have not changed: constant attacks. The enemy pursues the same tactics in three active directions: Avdiivka, Vuhledar, and Lyman. The Russians carried out active operations in Vuhledar direction, conducting 28 assaults. However, having lost 141 people killed and 165 wounded, the enemy did not achieve a significant result. Ukrainian forces constantly inflict significant losses on the enemy.
Cherevaty noted that the Russians suffered significant personnel losses near Soledar which can be compared with the aggressor's losses in the two Chechen wars.
As reported, military expert Petro Chernyk said that the Wagner Group had lost about 40,000 soldiers in the battles for Bakhmut and Soledar, accounting for about two-thirds of this private military company.
ol