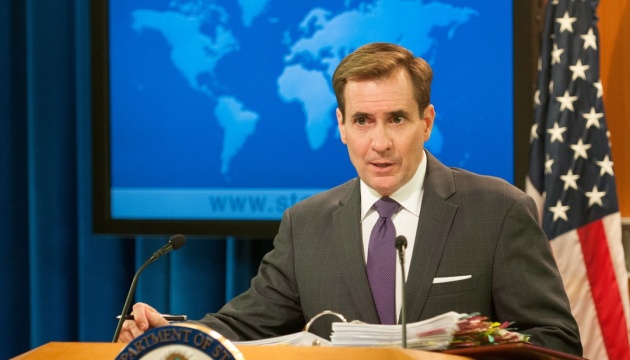 There is no indication Russia is preparing to use nuclear weapons - White House
U.S. intelligence does not have any indication that Russia intends to use weapons of mass destruction, including tactical nuclear weapons.
National Security Council Coordinator for Strategic Communications John Kirby said this at a briefing in Washington, according to an Ukrinform correspondent.
"We don't have any indication that Mr. Putin has any intention to use weapons of mass destruction — let alone nuclear weapons, tactical or otherwise," Kirby said, commenting on Russia's possible reaction to the mass supply of tanks to Ukraine.
"We monitor as best we can, and we believe that our strategic deterrent posture is appropriate," he said.
On January 25, several countries declared their readiness to provide Ukraine with battle tanks and other weapons.