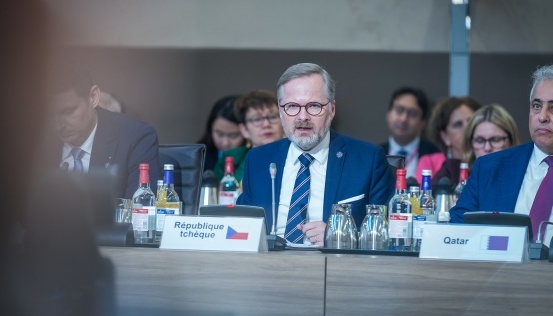 Czech Republic not to provide Leopard 2 tanks to Ukraine - PM Fiala
The Czech Republic will not be able to supply Ukraine with Leopard 2 tanks, which it began to receive from Germany as part of a "ring exchange."
Czech Prime Minister Petr Fiala said this after a meeting with German Chancellor Olaf Scholz in Berlin on Tuesday, Ukrinform reports.
"To ensure the defense capability of the country, the Czech army needs Leopard 2 tanks, which the Czech Republic will receive from Germany to replace the machines it sends to Ukraine... This is a situation where we help Ukraine, and Germany compensates us," Fiala said.
Last year, the Czech Republic transferred Soviet T-72 tanks to Ukraine. In return, Germany pledged to compensate for this assistance with its Leopards. In December, the Czech Republic received the first tank of this model from Germany. Berlin is to hand over 14 more combat vehicles.
The Czech Republic earlier had only Soviet tanks in its armed forces. Some of them were upgraded and sent to the Ukrainian Armed Forces. The Czech Republic continues to repair equipment for Ukraine.
The Ministry of Defense of the Czech Republic denied media reports that Slovakia and the Czech Republic were ready to send their Leopard tanks to Ukraine, which they received from Germany as part of the "ring exchange" scheme.
Fiala said he hoped Germany "will reach a good solution and Ukraine will receive all the necessary equipment, including tanks."