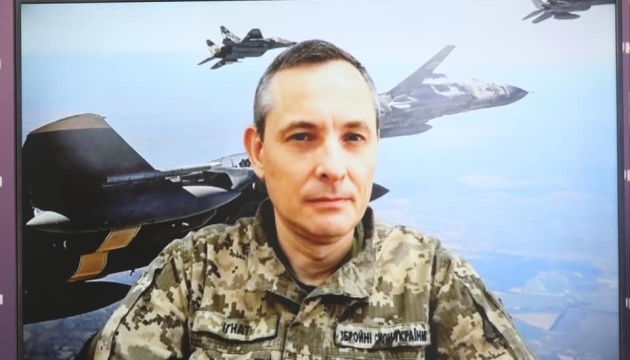 Type of warplanes to be provided by partners already determined - Air Force spox
It is already known what type of warplanes Ukraine will receive from its allies, as well as the terms of crew training.
That's according to Colonel Yuriy Ihnat, the spokesman for the Air Force Command, who spoke at the national telethon, Ukrinform reports.
"We asked to give Ukraine a multi-purpose aircraft even at the outset of Russian invasion. This is understandable because, without aviation, without reliable air cover, it is very difficult to conduct any combat operations at all," he emphasized.
According to Ihnat, the aviation topic has never left the agenda. The issue of warplane supplies is constantly raised by the higher military leadership and top defense ministry officials.
This topic is also constantly discussed by Ukrainian officials in various international circles. "Our war pilots went to the United States, funds were allocated for the training of our crews... That is, the aviation topic never left the agenda. The type of aircraft that will likely be provided to Ukraine and the corresponding terms of personnel training have already been determined," he said.
Ihnat explained that it is not only about the training of the crews, but also about that of aviation engineers. "This is an extremely important component that cannot be ignored. That is why this process is not as simple as the preparation of infrastructure – here, too, the Ministry of Infrastructure will be involved in order to prepare the infrastructure of our military airfields to receive such equipment. All efforts are being made so that our dream of switching to this type of plane comes true as soon as possible," he said.
Earlier, Minister for Foreign Affairs Dmytro Kuleba said that the topic of Ukraine receiving warplanes from partners has moved from a standstill. The Ukrainian side informed its partners that this year the country needs to get all the types of weapons required to achieve victory.
It was also reported that the Netherlands would be ready to consider the transfer of F-16 fighter jets to Ukraine in case a corresponding request is filed, as well as help with the Leopard 2 tanks.