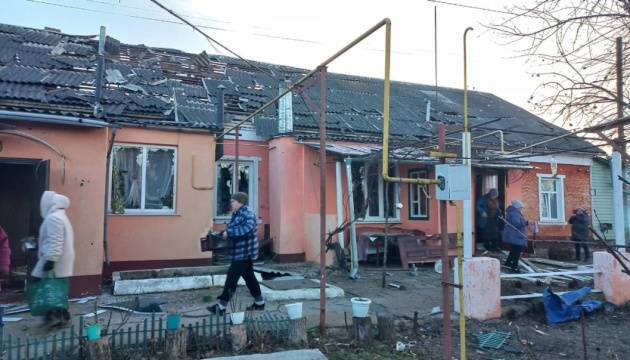 Russians hit city of Vorozhba in Sumy region
Russian artillery forces struck the center of the city of Vorozhba in the Sumy region at about 14:00 on January 23, damaging a residential building, a gas pipeline, power lines and railway infrastructure.
Dmytro Zhyvytskyi, the head of the Sumy regional military administration, said this in a post on Telegram, Ukrinform reports.
"At around 14:00, the [Russian] army fired field artillery. Ten shells exploded in the center of the city. There was a direct hit in an apartment building," the report said.
Zhivytskyi noted that a Russian projectile had completely destroyed one apartment. Three more apartments were damaged.
The blasts also destroyed the commercial premises of local residents, including a summer kitchen, a shed, a bathhouse, and a garage. A gas pipeline and power lines were damaged by debris.
In addition, railway premises and tracks were damaged.
People were not injured, Zhyvytskyi said.