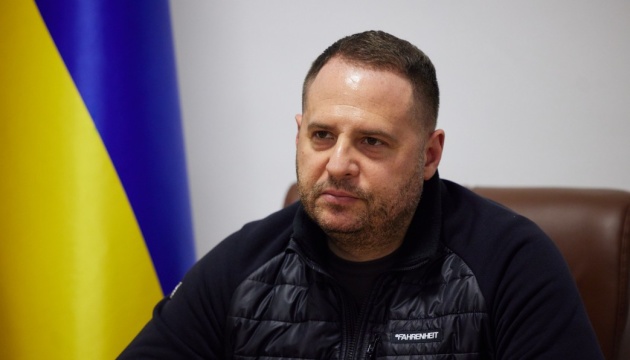 Yermak: Ukraine needs hundreds of tanks, not 10 or 20
Ukraine needs several hundred tanks to win, because without Ukraine's victory there will be no stable development and a clear world order.
This was stated by the Head of the President's Office Andriy Yermak on Telegram, Ukrinform reports.
"We need tanks – not 10 or 20, but several hundred. Our goal is the borders of 1991 and accountability for the enemy who will pay for the crimes committed," he emphasized.
Yermak recalled that the common goal of democracy in the fight against autocracy is to ensure stable development and a clear world order. According to him, none of this will happen without Ukraine's victory.
"That's why today every tank capable of being used in combat must be on our front. Because this is not only the Ukrainian front. This is the front of civilization against backwardness and barbarism coming from the swamps," the President's Office chief emphasized.
As reported, President Volodymyr Zelensky said that the supply of dozens of Western tanks to Ukraine against the thousands of tanks available to the Russian army will not solve the problem, but will help motivate the Ukrainian military.