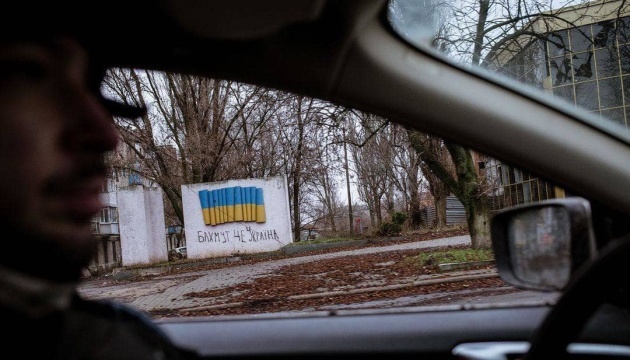 Ukrainian defense of Bakhmut is a strategically sound effort despite its costs for Ukraine - ISW
The defense of Bakhmut is likely a strategically sound effort of the Ukrainian troops, despite the focus on this relatively insignificant operational direction of significant forces and means to deter the aggressor.
The U.S. Institute for the Study of War (ISW) said this in its latest report, according to Ukrinform.
It is noted that while the costs associated with Ukraine's continued defense of Bakhmut are significant and likely include opportunity costs related to potential Ukrainian counter-offensive operations elsewhere, Ukraine would also have paid a significant price for allowing Russian troops to take Bakhmut easily.
"Bakhmut itself is not operationally or strategically significant but had Russian troops taken it relatively rapidly and cheaply they could have hoped to expand operations in ways that could have forced Ukraine to construct hasty defensive positions in less favorable terrain," the report says.
ISW says that one must also not dismiss the seemingly "political" calculus of committing to the defense of Bakhmut.
"Russian forces occupy more than 100,000 square kilometers of Ukrainian territory including multiple Ukrainian cities and are inflicting atrocities on Ukrainian civilians in occupied areas. It is not unreasonable for political and military leaders to weigh these factors in determining whether to hold or cede particular population concentrations," the report says.
According to ISW, Ukrainian forces have previously employed a similar gradual attrition model to compel Russian operations in certain areas to culminate after months of suffering high personnel and equipment losses in pursuit of marginal tactical gains.
"Russian troops spent months attempting to grind through effective Ukrainian defenses in Severodonetsk and Lysychansk in the early summer of 2022 and captured Lysychansk only after a controlled Ukrainian withdrawal from the area. The capture of Lysychansk and the Luhansk Oblast administrative border, however, quickly proved to be operationally insignificant for Russian forces, and the ultimate result of the Ukrainian defense of the area was the forced culmination of the Russian offensive in Luhansk Oblast, leading to the overall stagnation of Russian offensive operations in Donbas in the summer and fall of 2022," the report says.
According to ISW, Ukrainian defense of Bakhmut will likely contribute to a similar result—Russian forces have been funneling manpower and equipment into the area since May 2022 and have yet to achieve any operationally significant advances that seriously threaten the Ukrainian defense of the area.
"Russian offensive on Bakhmut may be culminating but continues to assess that Ukrainian forces are effectively pinning Russian troops, equipment, and overall operational focus on Bakhmut, thus inhibiting Russia's ability to pursue offensives elsewhere in the theater," the report says.
In its previous report, ISW said that the Kremlin is stepping up information operations inside Russia to present an unprovoked invasion of Ukraine as a forced move and prepare the Russian population for a prolonged war and future high casualties among Russians.