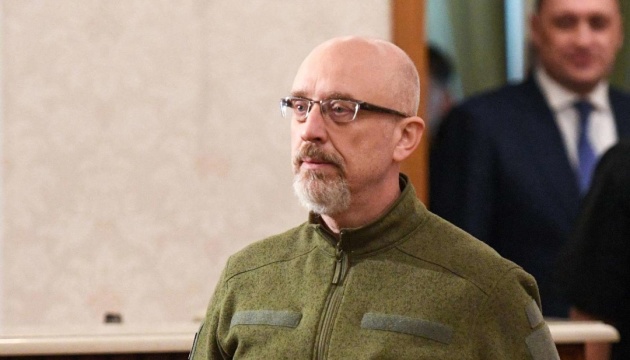 Reznikov: Ukrainian troops will train on German tanks in Poland
Ukrainian Defense Minister Oleksii Reznikov has said that Ukrainian forces will train on Leopard 2 battle tanks in Poland, despite Western allies' failure to reach a decision on whether to supply Kyiv with the German-made tanks.
Reznikov said this in an interview with VOA's Ukrainian Service on Friday, Ukrinform reports.
"Countries that already have Leopard tanks can begin training missions for our tank crews. We will start with that, and we will go from there," the minister said.
He said he hopes that Germany "will follow their process, conduct their internal consultations, and will arrive at the decision" to send tanks to Ukraine.
"I am optimistic regarding this because the first step has been made. We will start training programs for our tank crews on Leopards 2," Reznikov said.
According to him, agreements were reached thanks to the initiatives of Poland and Britain regarding the Leopard and Challenger tanks, respectively.
As reported, the UK will begin training the Ukrainian Armed Forces to use Challenger 2 tanks in the coming days.
iy