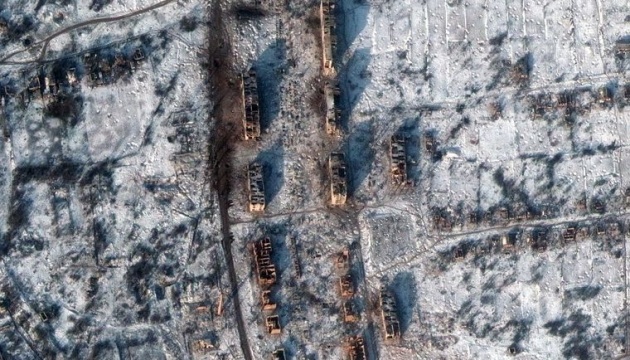 U.S. intelligence denies Russia's full control over Soledar, Bakhmut
The U.S. intelligence claims that fierce battles are raging near the Donetsk region's Soledar and Bakhmut. However, Russians do not have full control over any of these settlements.
The relevant statement was made by National Security Council Coordinator for Strategic Communications in the White House John Kirby during a telephone briefing, an Ukrinform correspondent reports.
According to Kirby, as of this morning, the American side has not viewed two cities as captured by Russians unilaterally.
In his words, fierce battles are raging in this area of the Donbas, especially near Soledar, where control over the territory remains disputed, according to the estimates of the American side.
Kirby noted that Russians had made gradual progress in recent days, but this had cost them dearly. In fact, they are filling up the Ukrainian positions with their own corpses. Such efforts are led mainly by Prigozhin and his Wagner Group, with some support from the Russian military.
Kirby assumed that Prigozhin wants to be considered more relevant and indispensable on the battlefield than Russia's traditional armed forces. Thus, tensions are persisting between Russia's defense ministry and Prigozhin-led Wagner Group.
A reminder that Russia has repeatedly declared its 'victory' in the Bakhmut direction, but fierce battles continue. Ukrainian defenders are holding the defense and not allowing Russian occupiers to capture such cities as Bakhmut and Soledar.
Photo: Maxar Technologies
mk