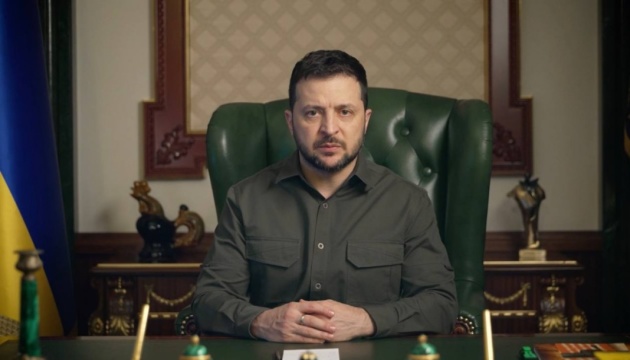 President: Ukrainian flag will return to Donetsk airport, Donetsk, and all over Donbas
Ukrainian flag will return to the Donetsk airport, Donetsk, and other cities and villages of Ukrainian Donbas.
"I am confident that the Ukrainian flag will return to the Donetsk airport, Donetsk and other cities and villages of our Donbas and other temporarily occupied territories. Temporarily is the key word," President of Ukraine Volodymyr Zelensky said in his latest address.
He noted that Ukraine will commemorate the defenders of the Donetsk airport this week.
"Today we have already started to recall that defense, that heroism of our people. The fighting started in May 2014. The last defender left the DAP on January 23, 2015. And it was such a defense that the whole world should have seen back then already what Ukrainian invincibility means," the President said.
In January, Ukraine marks the Day of Remembrance of Donetsk Airport Defenders, established on the initiative of Ukrainian soldiers who defended the Donetsk International Airport for 242 days. The Donetsk airport defenders were called "cyborgs" for their resilience, fearlessness, and invincibility.
The defense of the Donetsk airport from the Russian invaders lasted from May 26, 2014, to January 22, 2015.
January 2015 saw the bloodiest and fiercest battles. On January 13, as a result of constant massive enemy attacks, the control tower collapsed. Its image became a symbol of the airport defense.
Then the fighting took place on the floors of the new terminal. On January 18-20, the Ukrainian military held the ground floor, and the basement and upper floors were controlled by the enemy.
The occupiers used the truce to evacuate their killed and wounded, mined the ceiling of the building and blasted it. Those days, 58 defenders-"cyborgs" were killed in the blast. In total, according to official data, about 100 servicemen were killed while defending the Donetsk airport.
ol