Russians shell Red Cross premises, children's center in Kherson
Russian troops have shelled a building in Kherson where representatives of the Red Cross international organization work.
Deputy Head of the Office of the President of Ukraine Kyrylo Tymoshenko said this in a post on Telegram, Ukrinform reports.
"Kherson. The occupiers shelled the city. Enemy shells hit the premises where representatives of the Red Cross work. The shelling caused a serious fire. Rescuers are working," Tymoshenko said.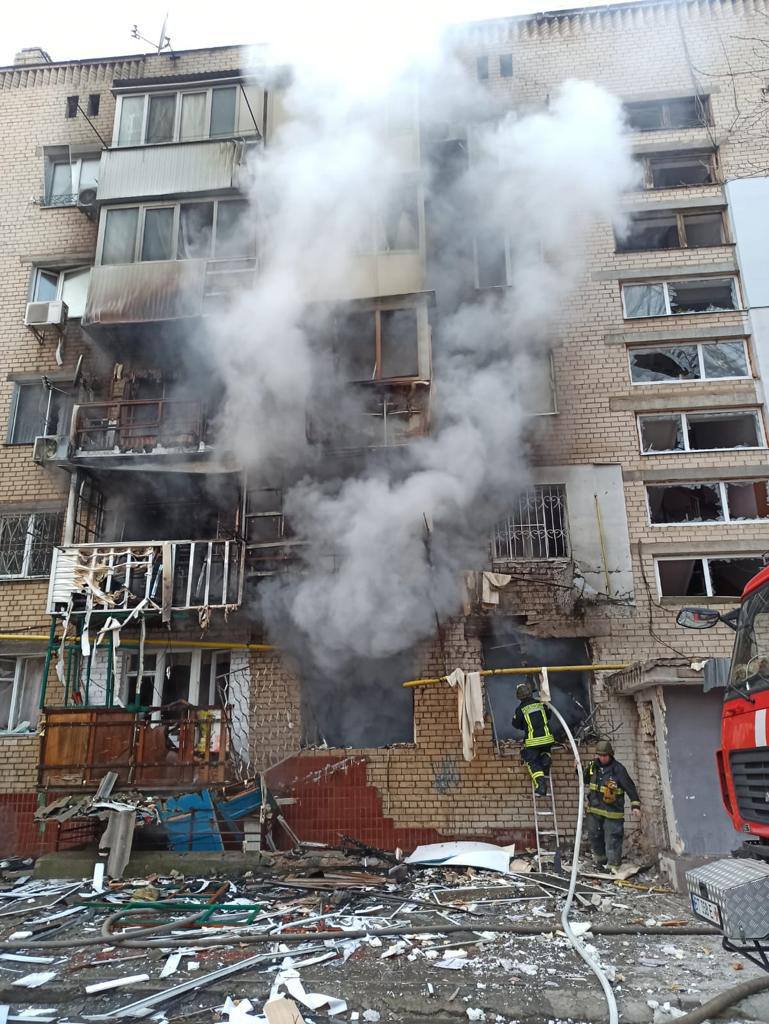 Currently, there is no information about casualties. Tymoshenko said the enemy knew what they target.
"The enemy knew where to strike. During the shelling of the same building in mid-December, a volunteer and member of the Red Cross rapid response unit, Viktoria Yaryshko, was killed," Tymoshenko said.
Yaroslav Yanushevych, the head of the Kherson Regional Military Administration, in turn, wrote on Telegram that a children's rehabilitation center, private and apartment buildings had been struck and seven people had been injured.
"Kherson is again under massive attack by the Rashists - the enemy is attacking civilian and critical infrastructure. As of this hour, seven people are known to have been injured in Russia's shelling of Kherson, and one of them is in serious condition. All the victims were taken to medical facilities, where doctors are providing them with the necessary assistance," the report reads.
According to Yanushevych, the enemy struck the rehabilitation center for children with disabilities. Windows and doors were broken in the building, and the wall was damaged. Russian shells also fell near the building of a student dormitory. Russian troops also shelled private and apartment buildings.
"They also attacked a critical infrastructure facility. The building of the enterprise and the surrounding area were destroyed," he said.
On January 15, Russian troops also shelled a hospital in Kherson.
Photo credit: Kyrylo Tymoshenko, Telegram