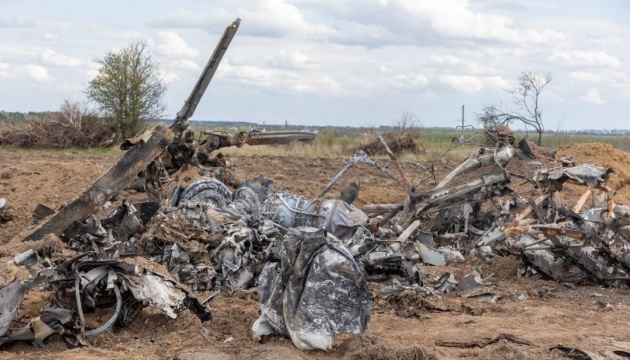 Reznikov about battles in Soledar: Up to 500 Russian troops killed, wounded every day
The Russian forces are attempting to capture Soledar town because they want to gain control over the road to Bakhmut, which the invaders have been unsuccessfully trying to seize for several months.
Defense Minister of Ukraine Oleksii Reznikov said this in an interview with BBC, Ukrinform reports.
According to Reznikov, the Russian forces are trying to capture this town in order to gain control over the road between Soledar and Bakhmut, along which they will be able to relocate their equipment and units to Bakhmut. They stopped near Bakhmut and took some of their units away from it to Soledar, Reznikov noted.
He reminded that the Russians have been trying to capture Bakhmut for more than four months, but they have no success. Therefore, they seek to launch a powerful attack with the help of Wagner Group mercenaries, airborne assault units and other units.
At the same time, the minister emphasized that Ukrainian defenders continue to hold their positions. "The situation is very difficult but under control," Reznikov said.
When asked about the losses, he said that the losses of the Defense Forces of Ukraine were much lower than those of the enemy, stressing that approximately 500 Russian troops are killed and wounded every day.
As reported by Ukrinform, the General Staff said that the enemy struck 11 settlements in the Bakhmut direction. Battles for Soledar are ongoing.
Photo: open sources
iy