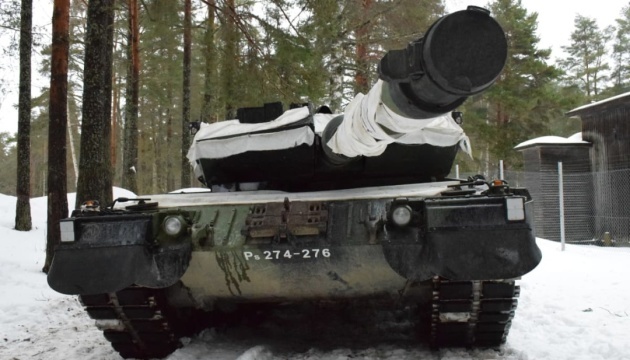 Pentagon supports allies' initiatives to provide tanks to Ukraine
The United States supports the initiatives of allies and partners to provide Ukraine with heavy weapons, including tanks, but this also requires the ability to train Ukrainian soldiers on the equipment provided, sustain and maintain it.
"We are absolutely supportive of any type of defense capabilities that our international allies and partners can provide to Ukraine to include tanks," General Patrick Ryder, Press Secretary for the U.S. Department of Defense, said during a briefing at the Pentagon on Thursday, an Ukrinform correspondent reported.
According to him, one of the equations considered is the ability to train Ukrainians, sustain and maintain this equipment. In this context, he stressed: "We're going to continue to keep all options on the table, when it comes to the capabilities that we provide to Ukraine."
The Pentagon Press Secretary expressed his belief that this issue will be discussed at the Ukraine Defense Contact Group meeting in Ramstein, Germany, on January 20. At the same time, according to him, the meeting participants will also focus on Ukraine's air defense capabilities and ammunition supply.
In addition, Ryder said preparations are currently underway for training the Ukrainian Armed Forces units on Bradley fighting vehicles, which will be transferred to Ukraine as part of the latest large-scale package of U.S. security assistance from the United States.
"Those [combat] vehicles will go to Germany first so that the Ukrainians can train on them as part of the combined arms and joint maneuver training," the Pentagon representative specified.
He noted that the training is expected to begin in Germany next week.
As reported, on January 11, President of Poland Andrzej Duda announced that Poland would hand over a company of German Leopard heavy tanks to Ukraine. Later, President of Finland Sauli Niinistö expressed his readiness also to send Leopard tanks to Ukraine under certain conditions.
ol