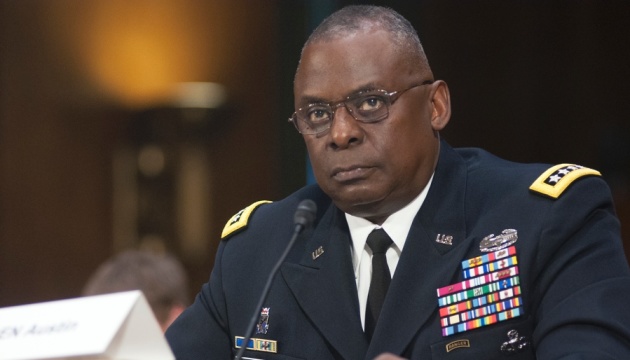 Austin: There is no confirmation that Russians captured Soledar
U.S. Defense Secretary Lloyd Austin has said that as of Wednesday evening, he had no confirmation of the claims made by the Russians about the alleged "capture" of the Ukrainian town of Soledar.
He said this at a press conference following a meeting of the U.S.-Japan Security Consultative Committee in Washington, according to an Ukrinform correspondent.
"First, let me begin with the question you asked on Soledar and whether or not it's fallen to the Russians. At this point, we can's corroborate that reporting," Austin said.
He noted that there has been a "very dynamic" fight in that area, and "it's gone back and forth a number of times, and it really is some pretty brutal fighting."
"We are focused on doing everything we can to help make sure that the Ukrainians have the capabilities that they need to be successful in their efforts to defend their sovereign territory," Austin said.
He added that he regularly communicates with his Ukrainian counterpart. In addition, he recalled that a meeting of the Ukraine Defense Contact Group in the Ramstein format would be held in Germany next week with the participation of about 50 defense ministers. He said there would be a discussion about what Ukraine's needs are now and what they need to be successful going forward.
"We're going to support Ukraine for as long as it takes, and from everything that I can see from our allies and partners, they feel the same way. So we remain united in our efforts," Austin said.
According to the General Staff of the Ukrainian Armed Forces, the enemy is concentrating its efforts on offensive operations in the Bakhmut area. The battle for Soledar continues.
Photo: CARLOS BONGIOANNI/STARS AND STRIPES