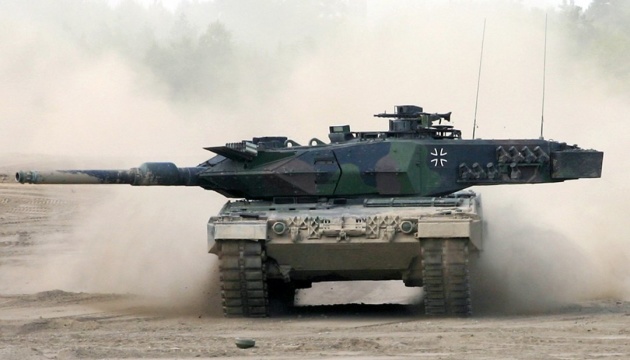 Poland to send German-made Leopard tanks to Ukraine
Polish President Andrzej Duda has said that Poland will send a company of German-made Leopard main battle tanks to Ukraine.
The office of the Polish president said this on Twitter, Ukrinform reports.
Prezydent @AndrzejDuda w #Lwów: Kompania czołgów Leopard dla Ukrainy zostanie przekazana w ramach budowania koalicji międzynarodowej. Taka decyzja jest już w Polsce.

— Kancelaria Prezydenta (@prezydentpl) January 11, 2023
"A company of Leopard tanks will be transferred as part of the creation of a coalition. But for this, it is necessary to fulfill a whole set of formal requirements, approvals and so on. However, first of all, we want it to be an international coalition," Duda said at a press conference in Lviv on Wednesday following the second summit of the Lublin Triangle.
He said that as part of this international coalition, Poland decided to provide "the first tank package - a Leopard tank company." He expressed hope that Ukraine would soon have companies of Leopard tanks and other types from other international partners to strengthen the country's defense.
"Such a decision has already been made in Poland," Duda said.
The Polish leader also added that ending the war in Ukraine is "one of the biggest challenges for the free world" that has happened in the last few decades.
Duda called on the leaders of other countries to continue helping Ukraine. He said that Poland was the first country to provide Ukraine with "extremely large help amid Russian aggression." He noted that the equipment transferred by Warsaw to Kyiv since the beginning of the full-scale Russian invasion includes tanks, ammunition, Grot automatic rifles, Krab self-propelled howitzers, etc.
Duda did not specify exactly how many tanks Poland would transfer to Ukraine, but according to the structure of the Polish army, a tank company consists of 14 tanks.