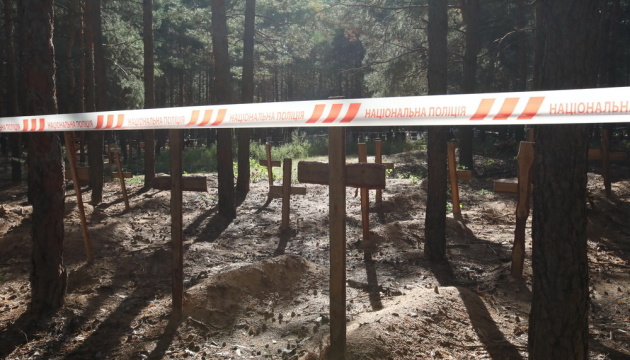 More than 16,500 people killed in Ukraine due to Russian aggression
As a result of the Russian invasion, more than 16,000 people were killed in Ukraine, and more than 1,000 bodies were exhumed from mass graves.
According to Ukrinform, the relevant report was issued by the publication ZMINA, referring to the response from the main investigative department of the National Police of Ukraine.
"In 2022, as a result of Russia's full-scale invasion of Ukraine, 16,502 people were killed. The National Police discovered 21 mass graves in the de-occupied territories, were 1,033 bodies of civilians and soldiers were exhumed," the report says.
Thus, according to the National Police, the largest number of deaths was recorded in Donetsk region – 4,746, in Kharkiv region – 3,784, in Mykolaiv region – 2,207, in Kyiv region – 2,072, in Chernihiv region - 899, in Luhansk region - 815, in Kherson region - 686, in Sumy region - 341, in Zhytomyr region - 283, in Zaporizhzhia region - 66.
As many as 21 mass graves were found in the liberated territories. Of which, three mass graves were discovered in Donetsk region (278 bodies of civilians and 37 bodies of Ukrainian servicemen were exhumed), 14 in Kyiv (177 bodies were exhumed), two in Kharkiv (451 bodies of civilians and 44 bodies of Ukrainian servicemen were exhumed), two in Kherson - (46 bodies were exhumed).
"Out of the indicated number, most of the bodies have gunshot wounds and mine blast injuries (it is impossible to specify the exact number of such persons due to the incompleteness of the expert studies intended to establish the causes of death)," the report says.
As reported by Ukrinform, law enforcement officers discovered 54 torture chambers and recorded more than 5,000 cases of torture in the liberated territories of Ukraine.
iy