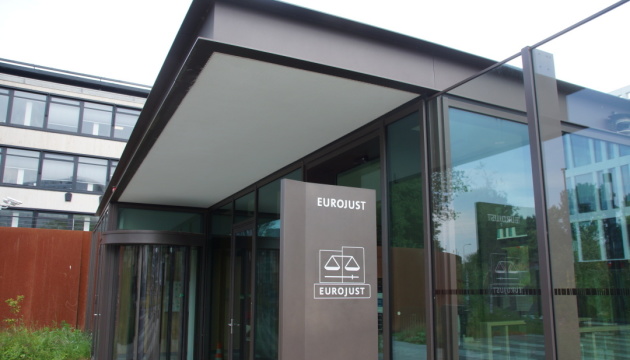 Twenty-one countries investigating Russia's crimes in Ukraine – Eurojust
Twenty-one countries are currently investigating Russia's war crimes in Ukraine.
"The vast majority of investigations are conducted in EU countries. Of the 21 countries where interviews are conducted, 14 are EU members. Another four countries, including Ukraine, are in Europe, but are not EU members, and three more countries are not part of Europe – the USA, Canada, and Great Britain," President of Eurojust, EU Agency for Criminal Justice Cooperation, Ladislav Hamran said during his visit to Lithuania in an interview with local mass media, Ukrinform reports with reference to LRT.
In his opinion, gathering evidence of the main crimes and analyzing them, followed by bringing charges, "will be a long journey that will last several years."
In Vilnius, the Eurojust President met with Prosecutor General of Lithuania Nida Grunskienė to discuss the investigation into Russia's war crimes in Ukraine by a joint investigation group.
The special joint investigation group, which was initially formed by the prosecutor's offices of Ukraine, Lithuania, and Poland, started working on March 25, 2022. Currently, representatives of seven countries participate in its activities, joined by the Prosecutor of the International Criminal Court for the first time in history.
On March 1, the Prosecutor General's Office of Lithuania started a pre-trial investigation into aggression, war crimes and crimes against humanity committed in Ukraine. According to the Office, almost 300 witnesses have been already questioned, more than 70 people have been recognized as victims. A group of 40 officers from the prosecutor's office, the police and the Financial Crime Investigation Service are working on the pre-trial investigations.
Lithuanian prosecutors, together with other officials and experts, went to Ukraine twice, where together with their Ukrainian colleagues, they took part in procedural actions, recording the statements by victims and witnesses, inspecting the crime scenes.
Photo: Ž. Gedvilos/BNS
ol