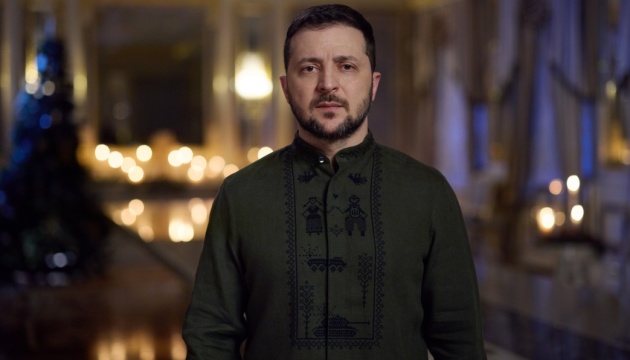 President: Situation in Donetsk, Luhansk regions discussed at Staff meeting
The situation in the hottest areas of military operations – Donetsk and Luhansk regions – was discussed at a meeting of the Staff of the Supreme Commander-in-Chief on Monday.
"Today, I have held a regular meeting of the Staff. The main attention was paid to the situation in the Donetsk and Luhansk regions – those areas that are the hottest now. Bakhmut and Soledar, Kreminna and Svatove, overall prospects in Donbas for the coming weeks. The battle for Donbas continues. And although the invaders have now concentrated their greatest efforts on Soledar, the result of this difficult and long battle will be the liberation of our entire Donbas," President Zelensky said in his latest address.
The President thanked all Ukrainian service members who defend Bakhmut, demonstrating the utmost resilience, and troops in Soledar who withstand new and even tougher attacks of the Russian invaders. "It is extremely difficult – there are almost no whole walls left... Due to the resilience of our warriors there, in Soledar, we have gained additional time and additional power for Ukraine. And what did Russia want to gain there? Everything is completely destroyed, there is almost no life left. And thousands of their people were lost: the whole land near Soledar is covered with the corpses of the occupiers and scars from the strikes. This is what madness looks like," Zelensky stressed.
He also thanked all the Ukrainian defenders for every step forward in other areas on the frontline, for gradual advancement – very careful, calculated and therefore absolutely reliable.
As noted, Ukraine integrates new combat means and equipment received from partners into its defense system. "We do everything possible to ensure that there is as little time as possible between the agreement on additional support and the use of this support on the battlefield," the President said.
As reported, the day before Zelensky said that the most difficult situation on the front was in Bakhmut and Soledar. The Ukrainian army redeploys additional units to strengthen the defense in this area.
ol