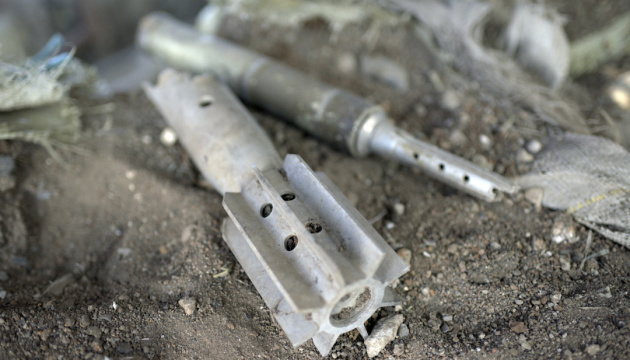 Russians strike funeral procession in Chernihiv region
In the Chernihiv region, Russian troops shelled a cemetery during the burial of a local resident.
The relevant statement was made by Suspilne, an Ukrinform correspondent reports.
The incident took place in the village of Hremiach, which is part of the Novhorod-Siverskyi community, on January 8, 2023. According to the village head, Andrii Irkha, there were two attacks on the cemetery. Russian mortar shells left craters just 30 meters away from the fresh grave. Fortunately, civilians remained unharmed.
One of local residents, who had witnessed the enemy shelling, filmed a video to show its aftermath. Russian projectiles hit old graves and left craters.Enemy shell fragments caused damage to crosses and graves.
A reminder that over 8,000 buildings were left destroyed or damaged by Russian invaders in the Chernihiv region, mostly the housing stock. Thirty-three bridges and crossings were ruined, and over 1,100 kilometers of roads damaged.
Photo: illustrative
mk