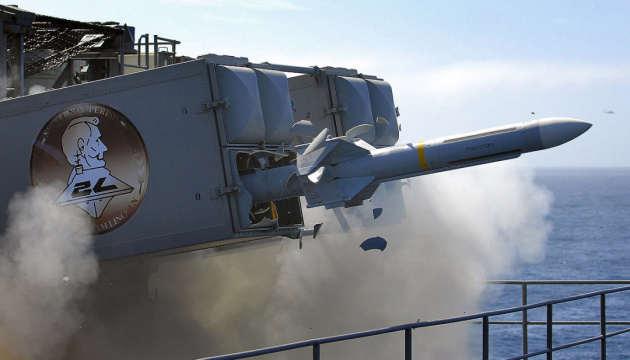 US will provide Ukraine with Sea Sparrow missiles to strengthen air defense — Politico
The new U.S. military aid package for Ukraine will for the first time include radar-guided Sea Sparrow anti-air missiles that can be launched from the sea or on land to intercept aircraft or cruise missiles.
That's according to Politico, Ukrinform reports.
In a bit of battlefield innovation, the Ukrainian military has managed to tweak its existing Soviet-era BUK launchers to fire the Sea Sparrow, two people familiar with the matter said.
Up to this point, Taiwan has been the only country to operate the ground-launched version of the missiles, while the U.S. and multiple allied navies use the ship-mounted version.
Earlier reports said that the Biden administration plans to announce in the near future a multibillion-dollar security assistance package to Ukraine, which will include Bradley armored fighting vehicles.
Ukrainian Foreign Minister Dmytro Kuleba noted that Ukrainian diplomats had managed to convince their allies that the time of restrictions on the supply of weapons has passed.
Photo: navy.mil