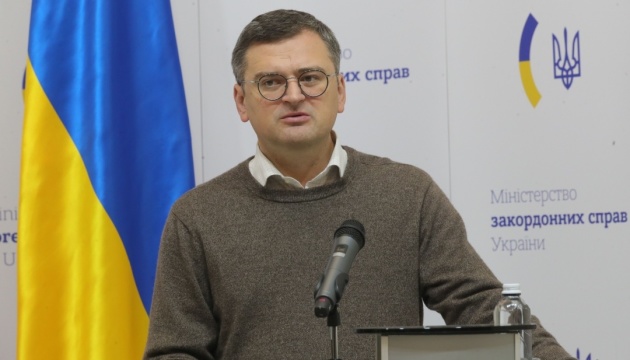 Iran will cross 'red line' with supplies of missiles to Russia - Kuleba
The supply of missiles from Iran to Russia will be a "red line," the crossing of which will cause the use of the entire toolkit of pressure on Tehran.
According to Ukrinform, Ukrainian Foreign Minister Dmytro Kuleba said this in an interview with the Arabic TV channel Akhbar Al Aan.
"Iran is supplying Russia with drones that Russia is using to attack our cities and critical infrastructure. We also heard that Russia and Iran may be negotiating a contract to supply certain types of missiles from Iran to Russia. We follow this process very closely and diligently. This will be the 'red line' that Iran is better not to cross, because then the full toolkit of pressure will be used to stop Iran from doing it," he said.
According to Kuleba, the message to Iran "should be very simple": "Whatever Iranian benefits from cooperation with Russia in these weapons supplies are, the negative consequences of this cooperation will be much higher and much more painful." So Tehran should approach this from a very pragmatic perspective.
The minister also noted that by supplying Russia with drones, Iran is participating in Russia's terror campaign directed "against the civilian population of a country that has always been very friendly towards the people of Iran."
"And finally, I want to say that it's really against God's will to use weapons against the civilian population. And this is exactly what Iranian drones are being used for. They are not being used to attack our army positions. Iranian drones kill civilians. Iranian drones destroy our energy infrastructure that works in the interest of the civilians in the middle of winter," Kuleba said.