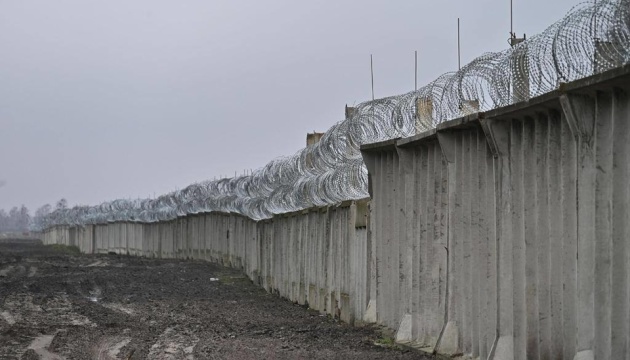 Commander on possible offensive on Kyiv: Defense forces not to allow enemy to go beyond Belarusian border
On the border with Belarus, Ukraine's Defense Forces have created a grouping that is ready to confront the enemy. The multi-level system of defense will not allow the enemy to go beyond the Belarusian border.
That's according to Kyiv Defense Commander Lieutenant General Oleksandr Pavliuk, who announced this on the air of the national telethon, Ukrinform reports.
"We have created on the border with Belarus a grouping of forces, which is ready to confront the enemy with dignity. Kyiv region has prepared quite powerfully for a possible new offensive: these are several lines around Kyiv stretching along nearly 1,000 km, where a powerful defense system has been set up based on fortification positions and long-term defensive structures , which will be impossible to pass that easily," Pavliuk assured.
He noted that the occupiers would not be able to cross the Ukrainian-Belarusian border as it is about "massive fortifications and minefields."
"In addition, they will be met by artillery fire, sniper groups, and mobile fire teams. We have no plans to let them pass the border," Pavliuk said, adding that the allied forces of Russia and Belarus would require a lot of effort to advance deeper into Ukraine.
Pavliuk also assured that Ukraine is closely monitoring any movements of Russian troops on the territory of Belarus.
As Ukrinform reported earlier, Head of the State Border Guard Service Serhiy Deineko said there are up to 10,500 Russian military deployed in Belarus, part of which will be transferred to Donetsk region in the next two weeks.
Currently, there are no signs indicating that any offensive groupings are being set up on the territory of Belarus, and that it is unlikely for the allied force to be able to carry out another assault on Ukraine this January.