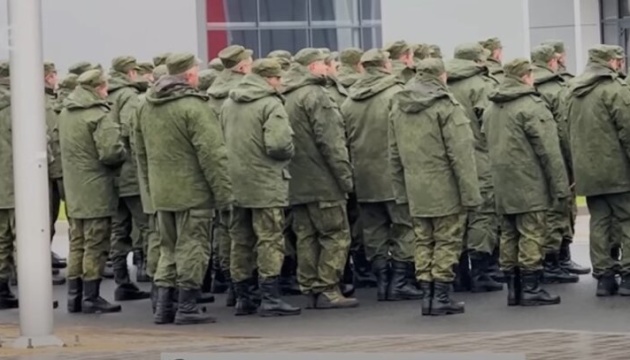 Ukrainian Armed Forces spokesperson says new wave of mobilization will not help Russians
The presence of a large number of military personnel is the only trump card remaining for the Russians, according to Serhii Cherevatyi, spokesperson for the Eastern Group of Troops of the Armed Forces of Ukraine.
He said on Ukraine's television that a new wave of mobilization in Russia, which is due to begin on January 5, will not help Russia in the war because a trained and motivated Ukrainian army equipped with advanced weapons will resist this, Ukrinform reports.
"Of course, all of our analytical, intelligence and information structures are working powerfully. A systematic analysis is constantly being conducted at all levels, so this [another wave of mobilization in Russia] has not been a secret for a long time," Cherevatyi said.
He recalled that the large dynamics of enemy losses at the front required the renewal of their personnel, therefore a new wave of mobilization was expected.
At the same time, he added that the Defense Forces of Ukraine are successfully using the advanced models of Western weapons in the battle against a large enemy.
"Our motivation and training, multiplied by the latest Western equipment, can be a turning point in the war, and this can nullify any mobilization efforts of the enemy," Cherevatyi said.
The head of the Main Intelligence Directorate of Ukraine's Ministry of Defense, Kyrylo Budanov, announced on December 30 that the Russian leadership had decided to start a new wave of mobilization from January 5 due to heavy losses at the front.