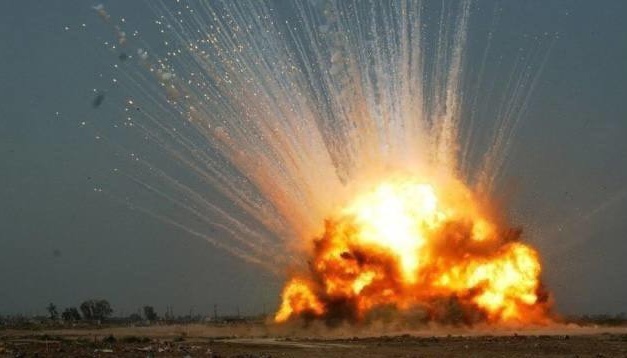 Ukrainian forces destroy two enemy ammunition depots in Bakhmut area
Ukraine's defense forces destroyed two Russian ammunition depots in the Bakhmut area on Wednesday, January 4.
Serhii Cherevatyi, spokesperson for the Eastern Group of Troops of the Armed Forces of Ukraine, said this on Ukraine's television, Ukrinform reports.
"Our rocket forces and artillery hit different targets, first of all, large concentrations of the enemy, personnel, as was the case this time, equipment, as well as warehouses with weapons, ammunition, and fuel. Today, two warehouses with ammunition were destroyed in the Bakhmut area, one in the Avdiivka area and another in the Lyman area," Cherevatyi said.
He added that in fact, relatively high-precision weapons systems such as HIMARS and MLRS hunt enemy targets and achieve unique sniper accuracy, which can be confirmed by recent events in Makiivka.
When asked whether it was a mistake for the invaders to use mobile phones with geolocation in Makiivka, Cherevatyi noted that the use of mobile phones was, of course, a mistake, but it was not comparable to the command's decision to deploy a large number of personnel in one place.
"The enemy was not able to covertly deploy its personnel, and Ukrainian intelligence used it," Cherevatyi said. He added that at present, the invaders cannot afford to unload large batches of artillery shells closer than 100 kilometers from the front line.
Cherevatyi noted that despite heavy losses near Bakhmut, the enemy continues attacking the positions of the Ukrainian Armed Forces.
"Over the past 24 hours, the enemy launched 238 strikes with various fire systems, tanks, there were 22 combat clashes, the enemy lost 142 killed and 204 wounded," the spokesman said.