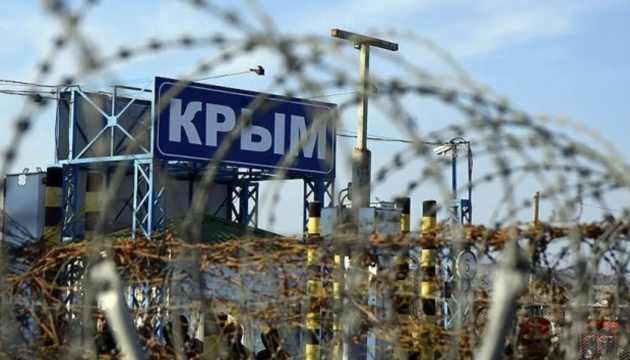 Intelligence: Russia has ground-, air-, and sea-based nuclear weapons carriers in Crimea
Russia currently has ground-, air-, and sea-based carriers of nuclear munitions in the temporarily occupied Crimea.
Andrii Cherniak, a representative of the Main Intelligence Directorate of the Ukrainian Defense Ministry, said this in a comment to Ukrinform.
He noted that Ukraine's military intelligence monitors the movement of Russia's nuclear weapons, particularly of the tactical level, and knows where they are located.
"Military intelligence sees that ground-based, air-based and sea-based nuclear munition carriers are currently stationed in the temporarily occupied Crimea. We are talking about ships, submarines, aircraft and ground-based complexes that can strike with nuclear munitions. Potentially, Russia has such an opportunity," Cherniak said.
He added that the occupiers were carrying out certain works at the Feodosia-13 facility in the village of Krasnokamianka to prepare it for storage of nuclear ammunition. However, it is currently unknown whether these works have been completed.
Speaking about the risks of a nuclear strike by Russia, he noted that "the occupying country is capable of anything."
"However, we hope that the international community will be able to influence the leadership of the occupying country so as not to lead the world to a nuclear catastrophe. Ukraine also takes into account various options for the development of events," Cherniak said.