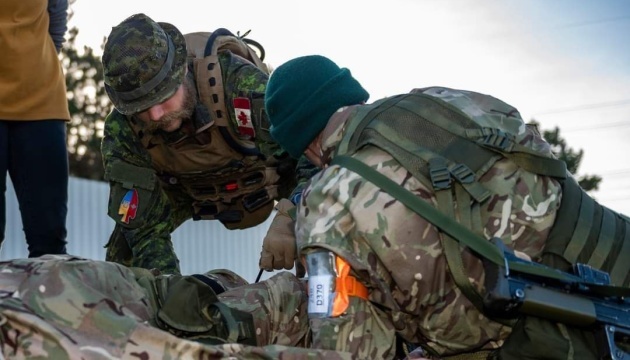 More than 20,000 Ukrainian soldiers trained abroad
More than 20,000 soldiers of the Ukrainian Armed Forces have already undergone training abroad.
Brigadier General Oleksii Hromov, Deputy Chief of the Main Operational Department of the General Staff of the Ukrainian Armed Forces, said this in an exclusive comment to Ukrinform.
"The personnel and combined military units of the Ukrainian Armed Forces are being trained in Poland, the Czech Republic, Slovakia, as well as by the U.S. forces in Germany. In 2022, the training of brigade headquarters, as well as units at the battalion, company, artillery battery, and air defense battery levels, was conducted on the territory of the partner states. In addition, the training of specialists for the use of foreign weapons and military equipment, which are received as part of technical assistance, is ongoing. Almost 10,000 people were trained in 17 countries during the year," Hromov said.
He also noted that, with the help of partners, professional training of field experts is being carried out - sappers, combat medics, advanced aviation and artillery gunners, divers, scouts, non-commissioned officers, and CBRN defense specialists. More than 10,000 people were trained in European countries last year.
In addition, Ukrainian artillerymen successfully completed a training course in Germany to ensure the effective combat use of weapons that were provided as part of international aid from partner countries. In general, more than 20,000 servicemen were trained thanks to the partner states during the year, Hromov said.