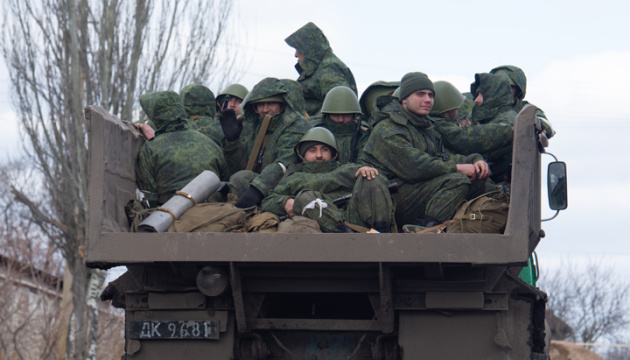 Russians will not be able to maintain high pace of operations in Bakhmut area - ISW
Russian troops are depleting their artillery ammunition stocks, which will make it difficult for them to maintain a high pace of operations in the Bakhmut area and elsewhere in Ukraine.
The U.S.-based Institute for the Study of War (ISW) said this in a Russian offensive campaign assessment for December 31, Ukrinform reports.
American analysts draw attention to remarks by the head of the Main Intelligence Directorate of the Ukrainian Defense Ministry, Kyrylo Budanov, who stated on December 31 that Russian forces in Ukraine are experiencing significant issues with artillery ammunition that will become more pronounced by March 2023. He said, in particular, that Russian forces had previously used 60,000 artillery shells per day (as of some unspecified date) and now only use 19,000 to 20,000 shells. Budanov also stated that Russian forces have also removed all remaining artillery ammunition from Belarusian military warehouses to support their operations in Ukraine.
ISW also recalled a December 24 announcement by the UK Ministry of Defense that Russian forces currently lack the necessary stockpile of artillery munitions to support large-scale offensive operations and that sustaining defensive operations along the lengthy frontline in Ukraine requires the Russian military to expend a significant number of shells and rockets daily.
ISW analysts assess the constraints on munitions will likely in part prevent Russian forces from maintaining a high pace of operations in the Bakhmut area in the near term.
"The depletion of the Russian military's artillery ammunition stocks will likely impact their ability to conduct a high pace of operations elsewhere in Ukraine as well. This Ukrainian report that the Russians have already depleted ammunition stockpiles in Belarus is a further indicator that a renewed large-scale Russian offensive from Belarus in the coming months is unlikely," ISW concluded.