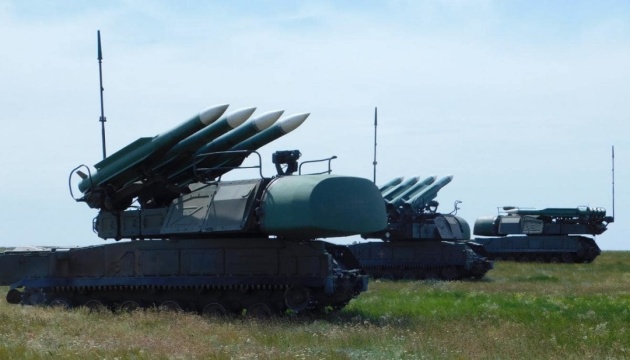 Eight Russian missiles shot down in Kyiv region Thursday
In Kyiv region, air defense forces shot down more than eight Russian missiles during the latest attack on Thursday.
That's according to the chief of Kyiv Region Police Department, Andriy Nebytov, Ukrinform reports.
Nebytov noted that on Thursday, December 29, 20 reports were received from citizens about the incoming missiles during a massive enemy attack.
According to the official, thanks to the timely notification of the air defense forces, it was possible to ensure effective countermeasures against the air threat.
"We have eight facts of enemy missiles being shot down in Kyiv region. Unfortunately, there were two hits. However, thanks to the successful work of the military, it was possible to avoid casualties," said Nebytov.
He said that as a result of the enemy attack, 21 households, a hospital, private property, and two vehicles were damaged. Restoration work is ongoing.
"I thank citizens for the timely notification about the air threat and call on them to immediately take shelter in the event of such air threat! Your life depends on this," Nebytov emphasized.
As reported by Ukrinform, according to the General Staff of the Armed Forces of Ukraine, during the morning attack, the Defense Forces of Ukraine destroyed 54 cruise missiles out of 69 launched by the enemy.
Photo: Andriy Nebytov / Telegram