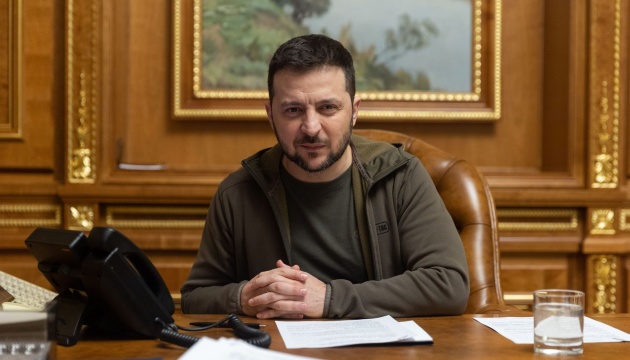 Zelensky: Freedom comes at a high price, but slavery costs even more
Ukrainian President Volodymyr Zelensky has said that Ukrainians are fighting for the truth and freedom, and although freedom comes at a high price, slavery costs even more.
He said this in a post on the messaging app Telegram, Ukrinform reports.
"In this battle, we have one powerful and effective weapon. The hammer and sword of our spirit and consciousness. Courage and bravery. Virtues that incline us to do good deeds and overcome evil. The main act of courage is endurance and bringing one's work to the end in spite of everything. The truth illuminates our path. We know it. We protect it. Our truth is a struggle for freedom. Freedom comes at a high price. But slavery costs even more," Zelensky wrote.
He also published a traditional selection of photos about the life and struggle of Ukrainians against Russian aggression.
Between February 24 and December 27, Ukraine's defense forces killed about 103,220 Russian invaders, including 620 in the past day alone.