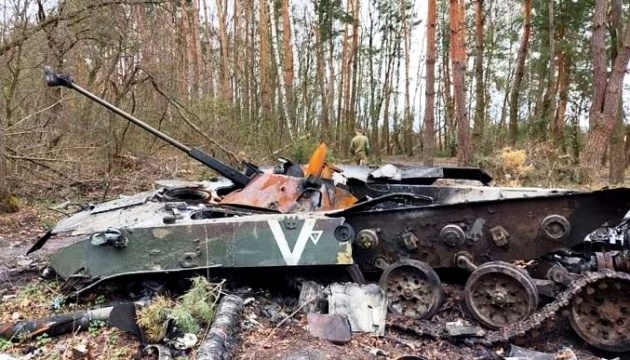 Ukraine's Army liquidates 550 Russian soldiers over past day
The enemy's death toll is up to 100,950 after 550 Russian troops were killed in action on Thursday, December 22.
That's according to the General Staff of the Armed Forces of Ukraine, Ukrinform reports.
"The total enemy combat losses from Feb 24 to Dec 23 approximately amount to 100,950 (+550) in KIAs," the statement states.
Also, 3,005 (+2) tanks have been destroyed since the onset of Russian aggression, as well as
5,986 (+5) armored combat vehicles,
1,984 (+6) artillery systems,
414 (+1) multiple-launch rocket systems,
212 air defense systems,
283 warplanes,
267 helicopters,
1,698 (+5) UAVs of operational and tactical level,
653 cruise missiles,
16 warships/cutters,
4,622 (+7) trucks and tankers, and
178 units of specialized equipment.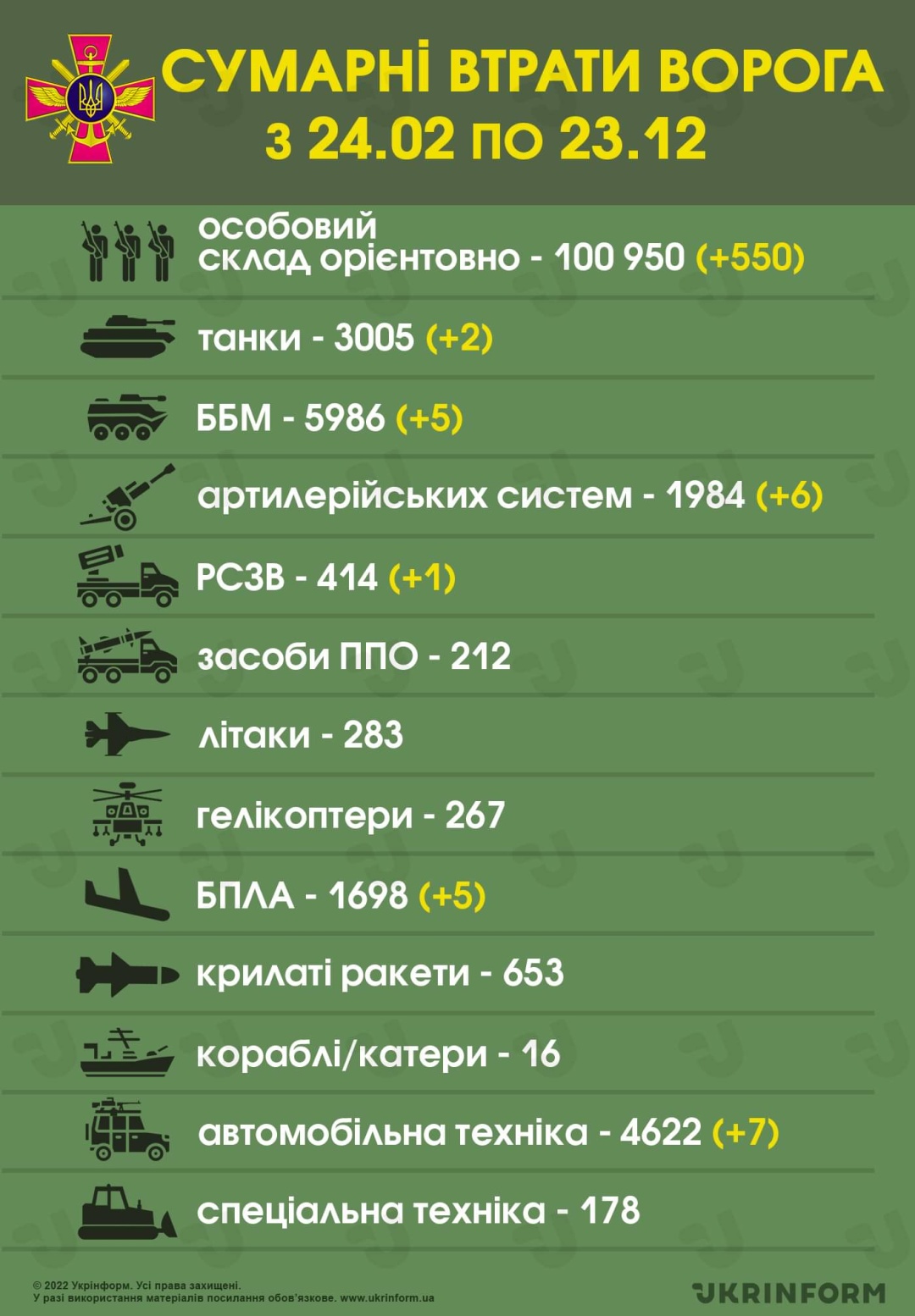 As reported by Ukrinform, the Defense Forces repelled Russian assaults in the areas of 19 settlements in Sumy, Kharkiv, Donetsk, and Luhansk regions.