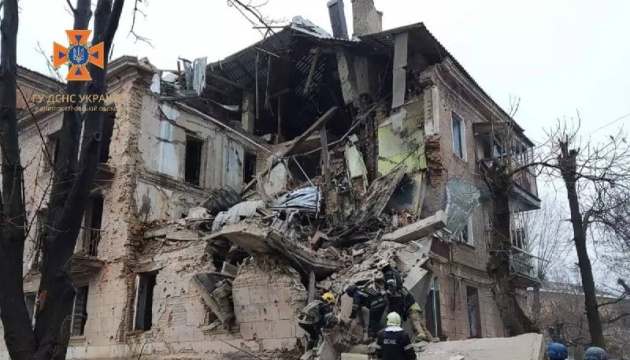 Number of injured in missile strike on Kryvyi Rih rises to 13
The number of people injured in the Russian missile attack on Kryvyi Rih has risen to 13. Two people were killed.
"An energy infrastructure facility was completely destroyed in Kryvyi Rih. A residential building was hit. As of now, 12 residents, including four children (a boy and a girl, 3 years old, and a boy and a girl, 7 years old), were injured. Three injured, including one child, are in serious condition. Two people were killed. The rubble is still being removed. Unfortunately, some people are missing," Oleksandr Vilkul, Head of the Kryvyi Rih City Military Administration, reports.
Later, Yevhen Sytnychenko, Head of the Kryvyi Rih District Military Administration, reported that 13 people were injured in Kryvyi Rih in the enemy missile strike on the residential building.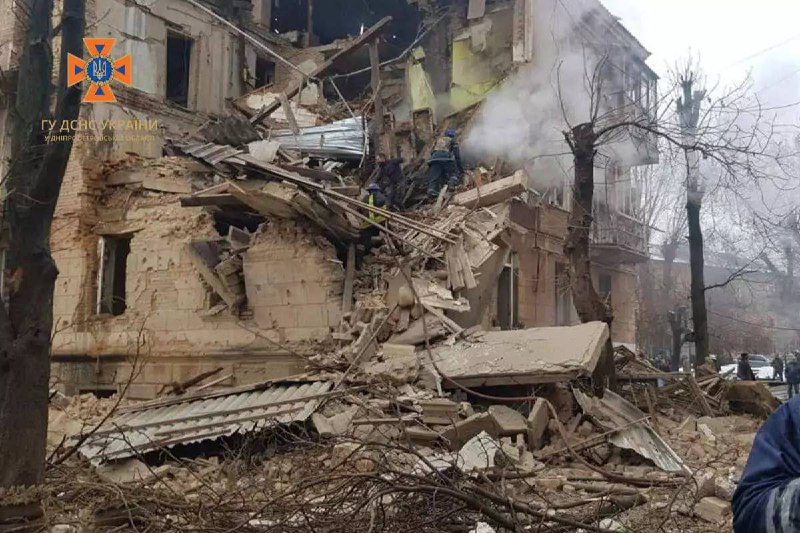 It is noted that emergency shutdowns are ongoing in the city.
Earlier it was reported that 596 miners were trapped underground due to a power outage, more than 300 have already been brought to the surface. The rescue operation is still ongoing.
ol