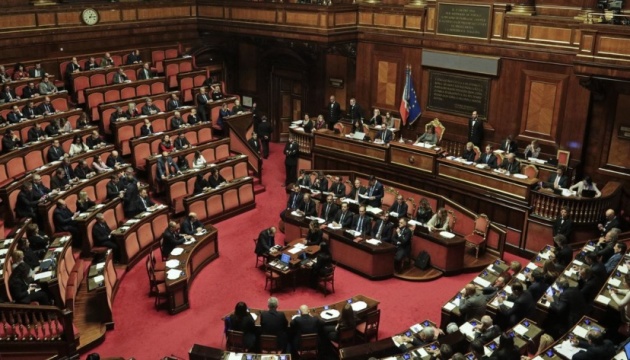 Italy's Senate approves resolution on arms supply to Ukraine in 2023
Italy's Senate endorsed a government decision to extend military aid to Ukraine throughout 2023.
According to Reuters, the Senate approved, with a 143-29 vote, a resolution endorsing arms shipments to Ukraine as agreed with NATO and European Union allies. It is noted that 29 lawmakers voted against.
The resolution - drafted by the ruling coalition, made up of Meloni's Brothers of Italy, Matteo Salvini's League and Silvio Berlusconi's Forza Italia - also urged the government to boost diplomatic efforts for peace.
Defence Minister Guido Crosetto stated that arms supplies from Italy to Ukraine will stop as soon as peace talks on ending the Russian invasion begin.
Photo: dpa
iy