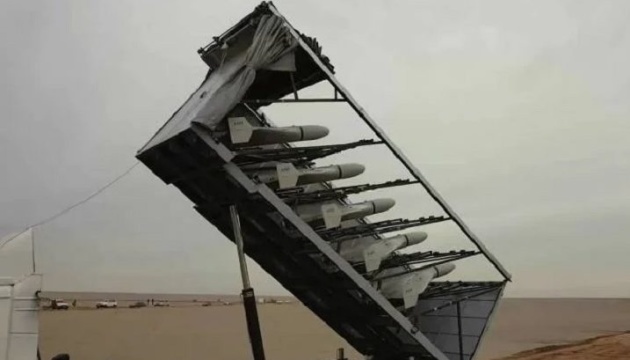 Ukraine's Air Force spox: Russia starts to launch Shahed drones from Sea of Azov
The Russians started launching Iranian drones from a new batch of supplies. In addition, the enemy shifted the launch point to the east of the Sea of Azov.
"It is difficult to speak about the volumes. But what is known for sure is that they have already started using them. They began to launch them from the eastern part of the Sea of Azov. This is the Krasnodar Territory, two attacks have already been launched from there. They fly from Russia and are downed in the southern directions – Kherson, Mykolaiv, Odesa regions. All defense forces are involved. The first attack was better repelled. We had a slightly lower indicator during the second, but still, we coped with it quite successfully," Yuriy Ihnat, the Spokesperson for the Air Force of the Armed Forces of Ukraine, said during the nationwide telethon.
He explained the shift in the launch point of enemy drones with a shift in the front line.
"The battle line has shifted. Therefore, the enemy can slightly pull back the launch point. For Shahed, distance is not such a problem. After all, they simply moved those launch sites, fearing that our defense forces could get them," Ihnat said.
He also added that the possibility of new missile attacks remains.
"The enemy dispersed Tu-22M3, Tu-95, and Tu-160 strategic bombers and long-range aircraft all around the airfields after certain events linked with some incomprehensible explosions. But this does not mean that they are not preparing some kind of attack. Therefore, we all need to be ready for this," the spokesperson noted.
As reported, the Russian Air Force redeployed strategic aircraft inland after explosions at military airfields.
ol