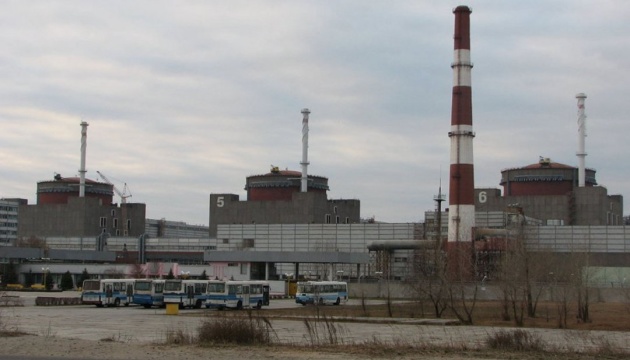 Energoatom says Russians abducted three more employees of Zaporizhzhia NPP
Russians forces on December 8 kidnapped three more employees of the Zaporizhzhia nuclear power plant, according to Ukraine's National Nuclear Energy Generating Company Energoatom.
According to Ukrinform, the company's press service said this on Telegram.
"Yesterday, December 8, 2022, the Russian military broke into the premises where the ZNPP's Department of Social Programs is located and, in the presence of other employees, severely beat the head of the department, Oleksii Trubenkov, and his deputy, Yurii Androsov. After a severe beating, the invaders took them out of the premises and drove them away to an unknown destination," the report said.
In addition, the invaders detained and ZNPP employee Kostiantyn Beiner, who is a licensed person and is directly responsible for nuclear and radiation safety. Energoatom believes that with such actions, the Russians are trying to gain loyalty from the station's staff, increase the number of transfers of employees to the fake JSC "Operating Organization of the Zaporizhzhia Nuclear Power Plant," which is managed by Rosatom, and report to Putin about the support by Ukrainian personnel for Russia's fascist terrorist actions.
"We once again call on IAEA Director General Rafael Grossi and the entire world community to make every effort and take all possible measures to free the ZNPP employees from the captivity of Russian terrorists," Energoatom said.
As reported, Russian troops captured the ZNPP on March 4. Since then, the invaders have placed military equipment and ammunition on the plant's territory, constantly shelling both the surrounding area and the plant itself, destroying power lines and causing external power outages.