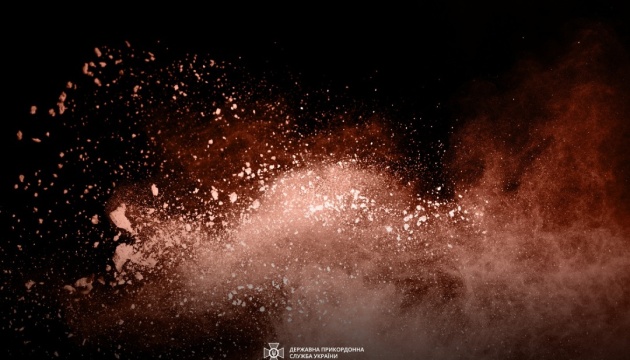 Enemy strikes four communities in Sumy region
Yesterday, December 8, and on the morning of December 9, the enemy struck four communities of Sumy region.
"Yesterday, December 8, the Russian-occupation forces continued shelling the border areas of Sumy region. The enemy opened fire from mortars and grenade launchers. Myropil, Shalyhine, Hlukhiv, and Khotin communities came under enemy fire," the press service of the State Border Guard Service of Ukraine informs.
This morning, the enemy shelled Myropil community with 120mm mortars fired from the Russian settlement of Gornal. About 15 explosions rang out. The enemy later fired a dozen more 120mm shells on Khotin community from the Russian settlement of Elizavetovka.
Shalyhine territorial community came under 120mm mortar and grenade launcher fire thrice – 30 explosions were recorded. The Russians opened fire from the area of Kozine and Staraya Nikolayevka Russian settlements.
The enemy also fired grenade launchers at the territory of Hlukhiv community from Russia's settlement of Gorodishche – five explosions were recorded.
ol